Bio, the unmissable vegan paradise at Hotel Xcaret México
From the mind of renowned vegan chef Miguel Bautista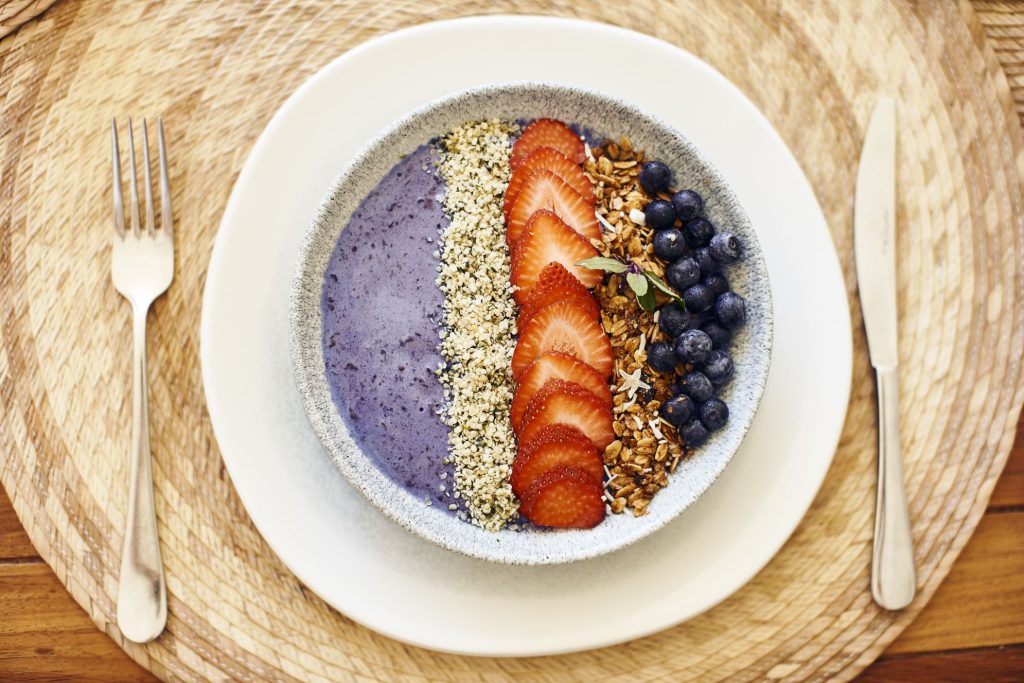 In recent years, veganism has gained great relevance in Mexico and the world. 
Beyond the limits of vegetarianism, vegans completely abstain from any animal-based foods, including dairy, eggs, and even honey, making it often difficult for them to find enough food options to satisfy their hunger and appetite.
Aware of the role and importance that vegan diners are gaining around the world, the hotels from Grupo Xcaret feature two restaurants completely dedicated to plant-based food, and this time we will talk about one of them: Bio.
Bio, a succulent proposal by chef Miguel Bautista 
Following the fundamental line of wellness cuisine – that food should therapeutically heal the body – Chef Miguel Bautista surprises members and guests with dishes that are light in calories and abundant in flavor.
His Mexican dishes stand out among the menu options, respecting ancestral traditions, attending to food preferences and using local ingredients.
Regarding Bio, Bautista defined the restaurant as "a cuisine experience in which you think of things that can only be made with animal protein, but you are surprised to discover that they come from fruits and vegetables.
"We make our burgers, patties, cold-pressed juices, breads, and spreads. It's like doing everything the old-fashioned way."
At Bio, dishes that emulate the most iconic creations of Mexican gastronomy are prepared with twice the care and dedication, such as tacos al pastor, which replace the meat with marinated and grilled mushrooms, garnished with pineapple and avocado sauce, for example.
Thus, virtually any dish can have the original touch and seasoning that characterizes it without involving products and ingredients of animal origin.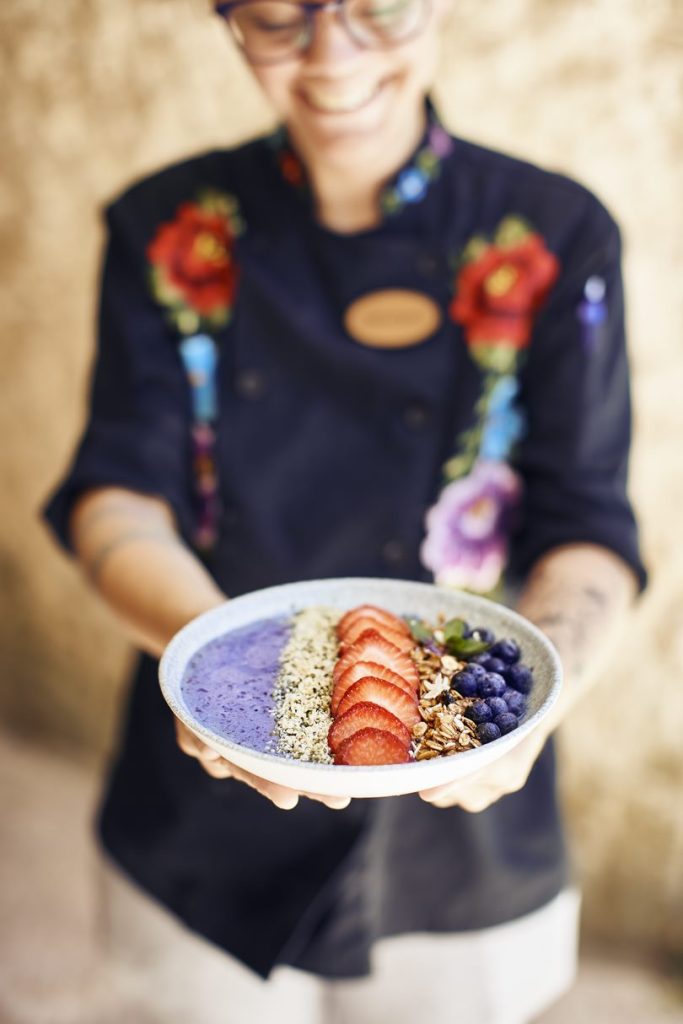 Wellness kitchen, Chef Miguel Bautista's legacy 
With more than twenty years as a vegan, Miguel Bautista defined his career with innovation and legacy, beginning in fine dining restaurants in Los Angeles.
"I wanted to be a chef, play with proteins and learn about ingredients from all over the world. Being vegan and vegetarian began as an extension to all culinary art", he referred to in an interview for Food and Travel in 2021.
"The good thing about being a chef focused on this is that I provide dishes and ingredients that are a source of nutrition and improve the health of sick or suffering people. Vegetarian cooking is sustainable, it has to do with caring for the planet, for animals and with the best way to absorb plant nutrients into the body", he added.
As part of his work philosophy, in addition to ingredients of animal origin, packaged products, fryers and Teflon utensils are forbidden.
In addition to Bio at Hotel Xcaret México, Miguel Bautista also features a vegan line of alternative dishes at each of the restaurants in Hotel Xcaret Arte, so that members and guests can enjoy an easy access to his flavors.
If you have joined the ranks of the vegan community in recent years, or are curious about the delights of vegan cuisine, we invite you to sample the delicious guilt-free concoctions at Bio.