Stand Up Paddleboarding at Hotel Xcaret
Have you ever practiced Stand-Up Paddleboarding?
Stand Up Paddleboarding (SUP) it's becoming popular since the last years. This fascinating sport has a lot of benefits, also is easier than sailing and more exciting than swimming. It's a great option as an outdoor activity and you can enjoy it during your next vacations at Hotel Xcaret México.
But it's not only how popular is becoming, also the benefits of practicing it.
An activity for everybody.
It's suitable for children and adults as it offers a wide variety of intensity, depending on where you are sailing. Also, you can start practicing immediately because do not require a lot of practice to success and easily you can control the speed. Don't worry! If you fall, you can start again!
A complete training.
When practicing paddleboard,  you use almost all your muscles . The muscles of the legs are used to stabilize the center of your body; shoulders, arms and back are used to row, and the torso to mantain natural balance. If you practice it constantly and increase the speed, it's an excellent cardiovascular excercise.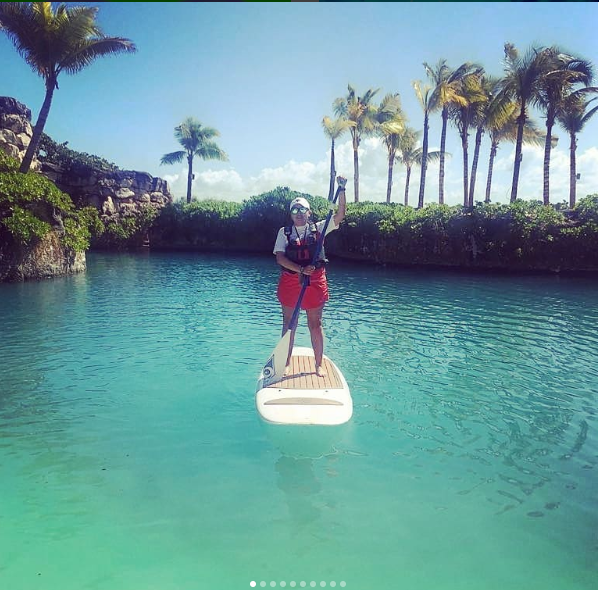 Will help you with your balance.
It's neccesary to be correctly stand on the board to row with out falling. It requires stability in the body and strenghth on the legs to keep the balance. A constant practice will help you to increase your concentration and balance, not only on the board but in your daily life.
Will help you to reduce stress.
Being in touch with the water, will help you to reduce your stress in a natural way. When doing SUP, is like being walking on water; with every stroke, you'll feel how the stress is going away and will enjoy the sounds and the breeze.
Will reconnect with the nature.
When rowing, you will reconnect with the nature that surrounds you. You'll start to feel quiet and calm. When you  are surrounded by nature, there is a positive effect and in consequence you generate a lot of benefits in health, physical and mental, also, who don't enjoy an extra of D Vitamin being under the sun?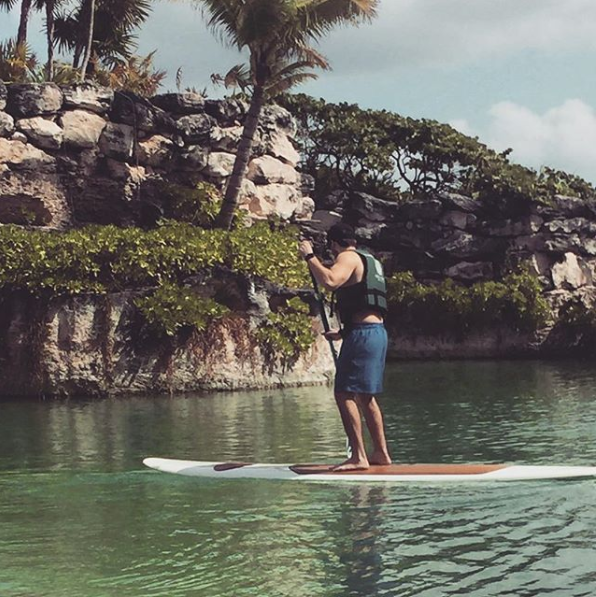 SUP is addictive and fun for all ages. During your next visit to the Hotel Xcaret México don't hesitate and try this activity, that is included with our #AllFunInclusive!
Enjoy the nature and book with your México Destination Club membership.
---