Contemporary Mexican cuisine reaches its maximum expression in Xaak
Live a culinary experience designed by five award-winning chefs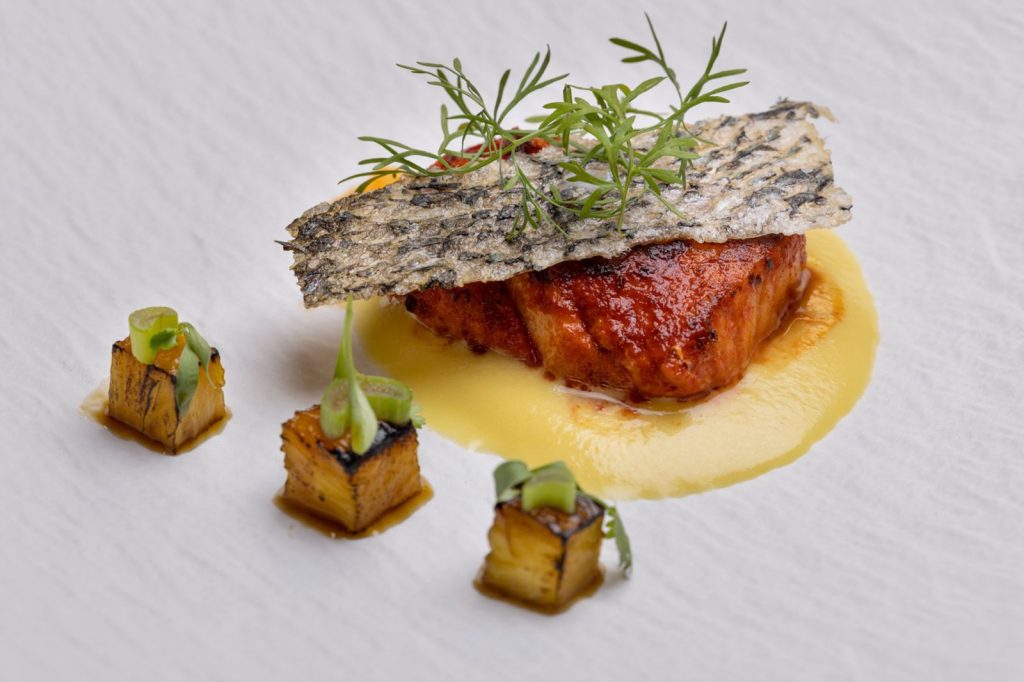 Mexican culture is expressed in very creative ways at Hotel Xcaret Arte, from its art workshops (textiles, painting, Latin dances and pottery) to the most representative expressions of our eclectic cuisine. In this vein, Xaak restaurant has become an unmissable experience for lovers of good food.
At México Destination Club, we are very proud of the proposal offered by Xaak, designed by five celebrity chefs from our Culinary Collective, whom you will meet through a seven-course tasting menu, with each of them sharing the best chapters of their respective careers.
Five chefs in one experience
Chef Franco Maddalozzo
As an Italian chef with a Mexican flavor and heart, the Culinary Director at Hotel Xcaret México, Hotel Xcaret Arte and La Casa de la Playa is in charge of coordinating the talents and passions of the rest of the chefs, as well as Fuego restaurant, at Hotel Xcaret México and Cayuco, at Hotel Xcaret Arte. Learn more about this chef in this exclusive interview for México Destination Club. Watch video (insertar link).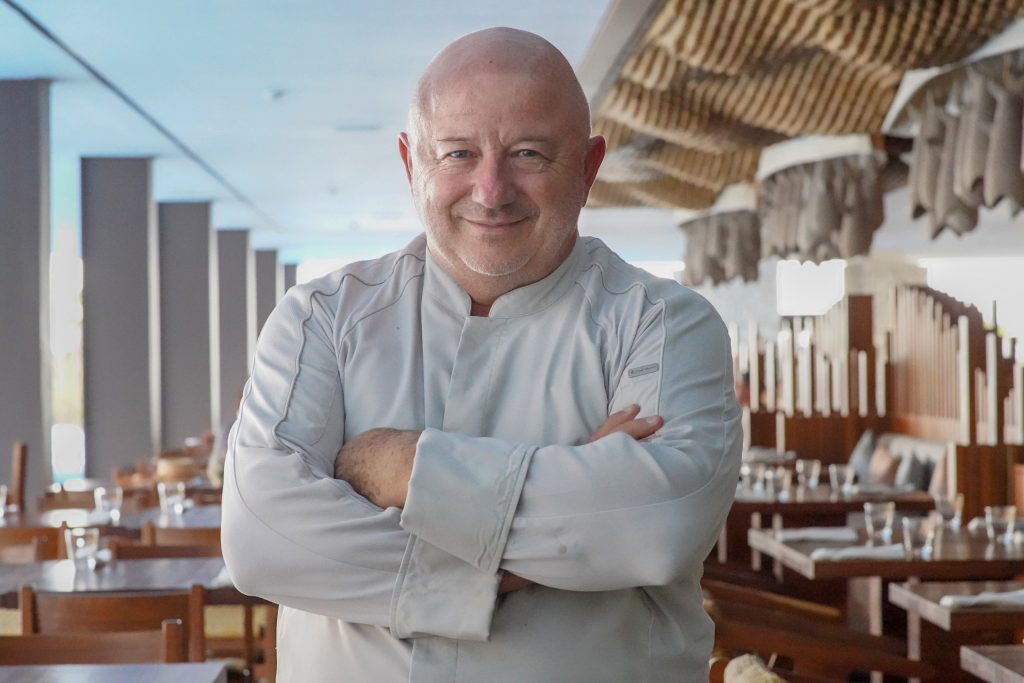 Chef Roberto Solis
A culinary reference point for his home state Yucatan and a pioneer of avant-garde cuisine in the southeast of the country. At Hotel Xcaret Arte he directs Kibi-Kibi restaurant, exclusively for guests at Casa de los Artistas, where he presents an exquisite fusion concept between Arabic and Yucatecan cuisine, two styles that share more common elements than we could imagine.
Chef Paco Mendez
Recognized with a Michelin star, this chef has captivated Europe with Mexican flavors, working in restaurants such as Koldo Royo in Mallorca, Arzak in San Sebastian and Niño Viejo in Barcelona. At Hotel Xcaret Arte he directs Encanta restaurant, printing on his personal stamp as well as the experience and quality that characterize him.
Chef Jonathan Gomez Luna
Leader of a new generation of chefs with experience in high-end restaurants in Europe and America. His name remains on Latin America's 50 Best Restaurants list. At Hoteles Xcaret, he runs Chino Poblano restaurant, where he combines the secrets of Asian cuisines with Puebla traditions, which has earned him various awards in 2022.
Chef Alejandro Ruiz
Being from La Raya, Zimatlan, in Oaxaca, chef Alejandro Ruiz learned about the value of the land and the harvest of food from a very young age, a transcendental factor that led him to transcend in the culinary history of his state by becoming an ambassador of Oaxacan cuisine before Mexico and the world. At Hoteles Xcaret, he is in charge of managing Cantina Los Faroles and La Cantina VI.AI.PY., imbuing his characteristic stamp to delight his diners.
Of course, a high-end culinary experience must be accompanied by a pairing that complements the multiplicity of tasted flavors, and at Hoteles Xcaret we have the expert guide of Sandra Fernandez, one of the most influential sommeliers in the country, who has focused on tirelessly promoting the wine culture in Mexico.
Xaak's culinary magic takes place in an eco-integrated environment, which will give you a unique perspective of the Xpiral pyramid and the river that surrounds us. It has warm lighting, ideal for a romantic evening, and handmade decorative elements with the Hoteles Xcaret stamp. Although this experience is not part of the All-Fun Inclusive® concept and maintains an additional cost, you have an exclusive 25% discount for being a México Destination Club member.
To enjoy an unforgettable dinner at Xaak, please contact your concierge, who will be happy to make your reservation.