Apapachoa embraces our soul with its exquisite menu
Discover the philosophy that gives identity and flavor to its healthy offer
Vegan food offer at Hotel Xcaret Arte, started with chef Miguel Bautista's line of vegan dishes at each restaurant on the property, expands with Apapachoa, where the Culinary Collective collaborated together to prepare the menu.
Its name means "I hug you from the soul", and is dedicated to offering a completely natural experience, free of animal ingredients and taking special care for diners with dietary restrictions.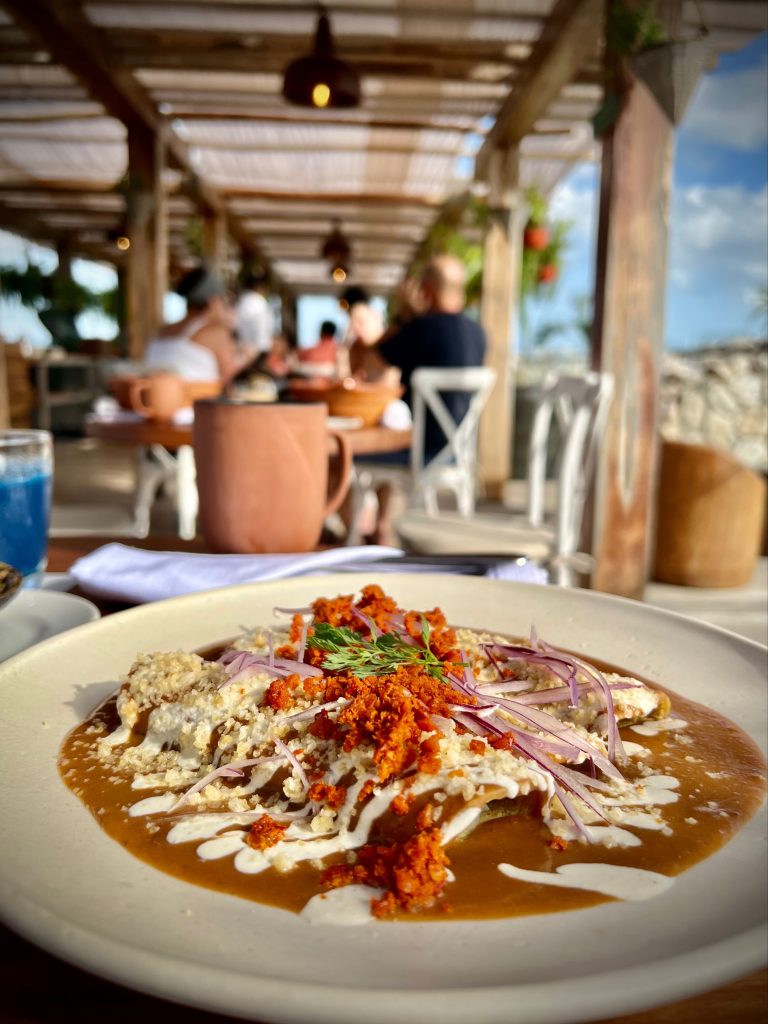 What can we find in Apapachoa?
Apapachoa offers a wide variety of completely plant-based dishes for breakfast, lunch or dinner.
The creativity in the ingredients and processes that substitute those of animal origin or that do not promote healthy styles allow Apapachoa to include mole enchiladas, huitlacoche tacos, mushrooms and vegan chorizo or guilt-free and flavorful burritos among its culinary offerings.
On the other hand, it also presents a vast menu of nutritious and revitalizing juices, with suggestions to help you choose the one that nourishes your cravings and thirst as well as afflictions that may be afflicting your soul. Thus, a problem with a physical manifestation in your throat can derive from a communication problem and be healed with a juice of the same name, which includes turmeric, orange and ginger, among other elements.
Would you like to try the exquisite dishes and drinks in Apapachoa? Book a vacation at Hotel Xcaret Arte through our official website www.mexicodestinationclub.com.