Celebrate your first night at Hotel Xcaret Arte with an energizing evening at Cantina VI.AI.PY.
An exquisite tasting of dishes, exclusive craft drinks and an exciting live music will energize you from the beginning of your stay.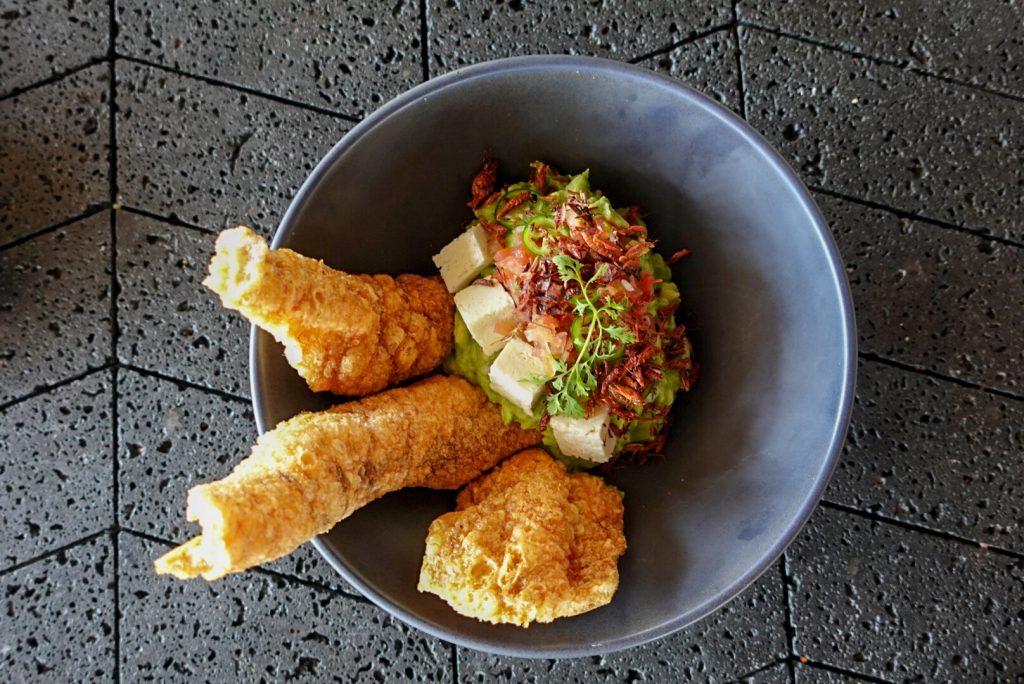 One of the most challenging questions that our members face when programming their itinerary in the Pre-Contact Letter (which we highly recommend it because of its great utility) is choosing which restaurant at Hotel Xcaret Arte to visit first.
With nine fascinating options, Hotel Xcaret Arte elevates the concept of "all food and beverages included" to a more sophisticated standard, offering all the dedication and talent of its Culinary Collective made up of renowned celebrity chefs from Mexico and abroad.
Each restaurant on the property is distinguished by both its appearance and its flavors, catering to all kinds of tastes and preferences. For this same reason, it is very difficult to decide which one to visit first and at what time. However, for those who have just arrived at the Hotel, we recommend celebrating the start of your vacation with a fun evening at La Cantina VI.AI.PY.
Why visit Cantina VI.AI.PY. on your first night?
Hotel Xcaret Arte stands as an ideal place for a dream vacation. So after a convenient priority check-in and exclusive amenities, what better way to be inspired to explore every corner of the property than with a happy stomach and spirit?
As the restaurant that pays vast homage to succulent Oaxacan cuisine, La Cantina VI.AI.PY. is directed by renowned chef Alejandro Ruiz, also born in Oaxaca, and who has become one of its most passionate ambassadors.
The selection of dishes and drinks, harmonized with live music at night and a spacious atmosphere, which evokes circular geometry with rustic elements that places the bar as the heart of the restaurant, provide a sense of community and camaraderie.
Oaxacan roots permeate the essence of La Cantina VI.AI.PY.
Among the delicacies of the southern coasts of Mexico, chef Alejandro Ruiz took the most iconic elements and added his magnificent touch, inviting us to fall in love with the vibrant flavors, contrasting textures and colorful dishes.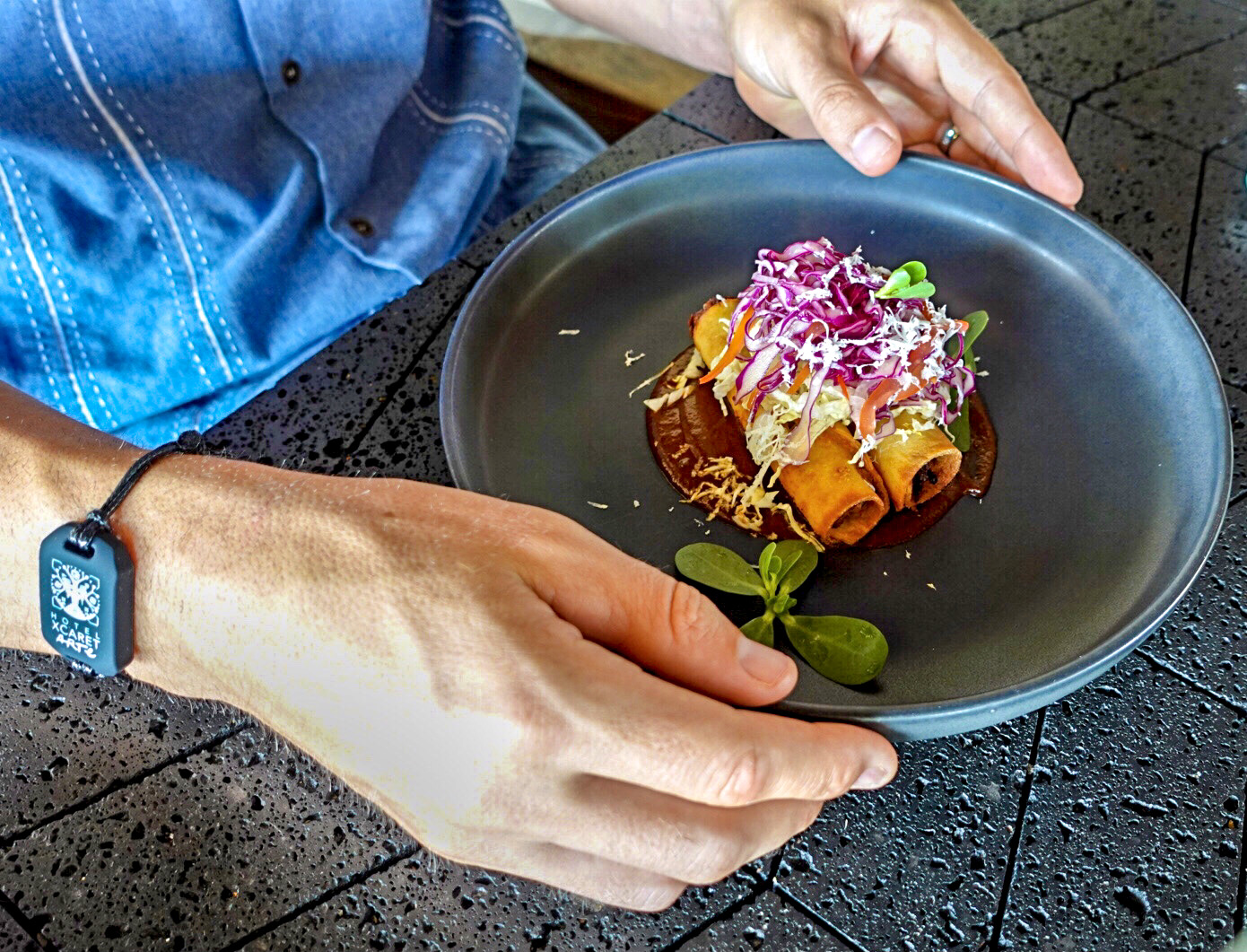 True to what we might find in an authentic Oaxacan cantina, the dishes at Cantina VI.AI.PY. are served in small quantities, designed so that all, or as much as you can, may be tasted and paired with a few craft drinks.
Each specialty pays homage to the culinary traditions of Oaxaca, adopting ingredients, dishes and techniques to introduce exotic elements such as grasshoppers to a traditional toast.
A delicacy that we cannot stop recommending are the iconic Oaxacan tlayudas with chorizo ​​and jerky paired with guacamole and mixe sauce. This dish gives us an idea of ​​Alejandro Ruiz's commitment to representing typical Oaxacan ingredients in each of the dish's elements:
· A tlayuda is an Oaxacan delicacy that is made with a corn tortilla about 12 inches in diameter, cooked in such a way that its texture is brittle and crunchy. On this base, jerky, chorizo, refried beans and Oaxacan cheese are usually added.
· Although countries like Spain, Panama and Argentina have their own versions, Mexican beef jerky is a cut of beef similar to pork cecina, which comes from the Central Valleys of Oaxaca.
· The mixe sauce with which the tlayudas are bathed in La Cantina VI.AI.PY. come from the Oaxacan variant of the pasilla chili and the mixe chili, planted by farmers in the Sierra Alta Mixe, so finding it outside the state is rare.
Among the unmissable delicacies of this signature restaurant, we cannot recommend enough the excellent fusion of adobo dressing and mezcal to season a taco gobernador, the innovative pressed pork rind tacos with octopus and Mexican sauce, and the lechón (suckling pig) tacos with red mole.
But if you'd like to delight yourself with an unusual delicacy, you cannot miss the Insect Toast, which includes grasshoppers, chicatana ants and maguey worms, unmissable ingredients in Oaxacan cuisine.
Nor can you pass up the flagship drinks of the house, of which our favorite was María Bonita, extremely refreshing with an unexpected smoky touch.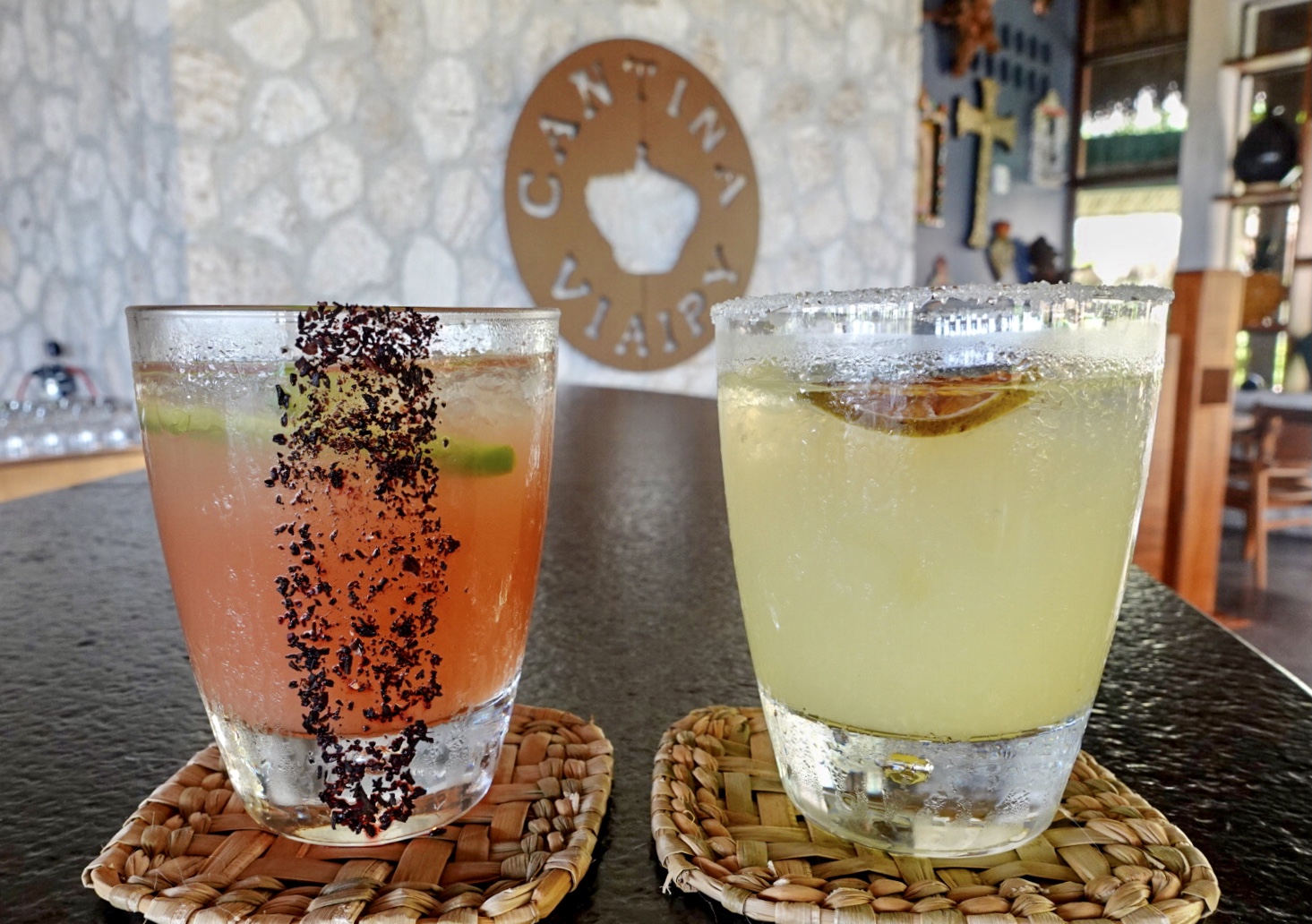 The atmosphere in Cantina VI.AI.PY.
Being one of the two establishments that embrace nightlife at Hotel Xcaret Arte (the other being the El Deseo speakeasy), La Cantina VI.AI.PY. would not be a great bar without the festive Mexican atmosphere that characterizes us.
Live music by the bands La Xalsera and La Sonora Xcaretense, delight the space with interpretations of some of the most popular, joyful and beloved musical styles of Mexico. The space is large enough to dance, either next to your table or in the center of the place, the rhythm is contagious and the Mexican party, unsurpassable.
After a night at Cantina VI.AI.PY., you may feel a little sleepless, but your energy to enjoy all that Hotel Xcaret Arte has to offer will be alive and kicking.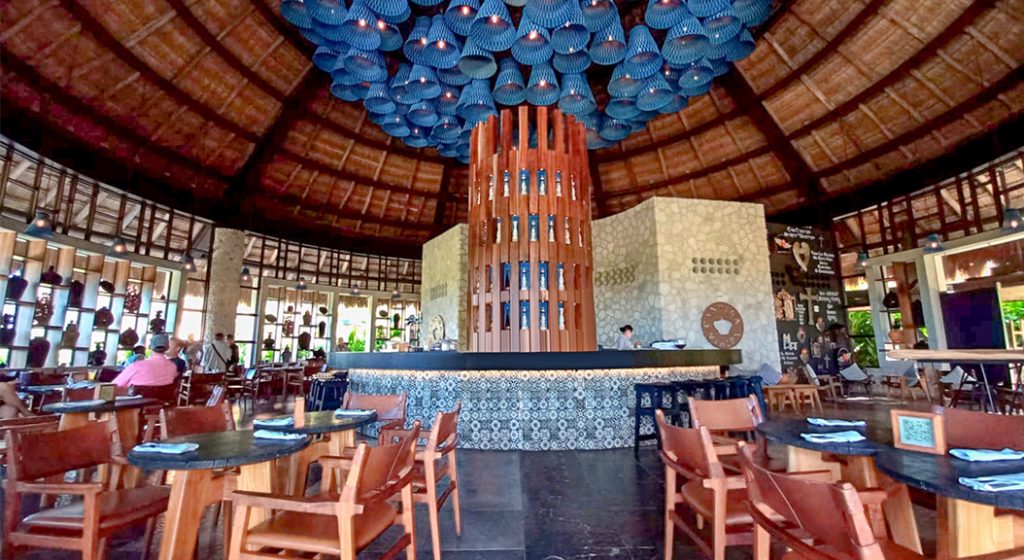 La Cantina VI.AI.PY. opens its doors with a lunch menu from 12:00 pm to 6:00 pm, and from 6:00 pm to 11:00 pm with a dinner menu.