New Horizons at Muluk Spa
With a wide range of treatments and future surprises, Muluk Spa provides well-being at Hoteles Xcaret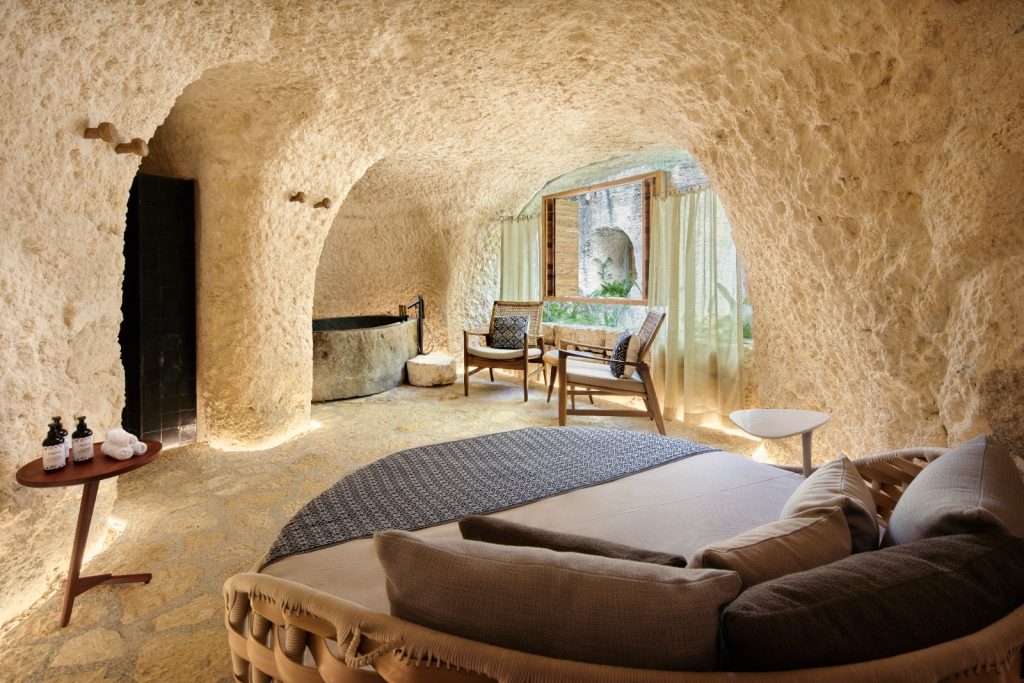 As a service in constant growth, Muluk Spa offers therapeutic, relaxing and revitalizing services to make your stay at Hoteles Xcaret an escape towards rest and well-being.
With three facilities, each located in a Hoteles Xcaret property, Muluk Spa offers a range of original options, unique settings and particularities that demonstrate and echo the quality of Grupo Xcaret.
The unique essence at each Muluk Spa
Muluk Spa facilities boast different facets, areas and services depending on the hotel in which they are located.
At Hotel Xcaret México, Muluk Spa is characterized by the variety of ingredients in its facial and body massages, with elements as contrasting as organic honey, hot stones or therapeutic mud.
The use of essential oils, temperature variations and a combination of relaxing techniques enliven the experience and ease heart and soul. Massages for pregnant women, bubble tubs and complementary treatments such as moisturizing facials stand out.
Currently, this spa is renovating its facilities to provide you with more options and privileged locations, which is why some suites have been specially adapted as cabins. It is also a great opportunity to visit Muluk Spa at Hotel Xcaret Arte.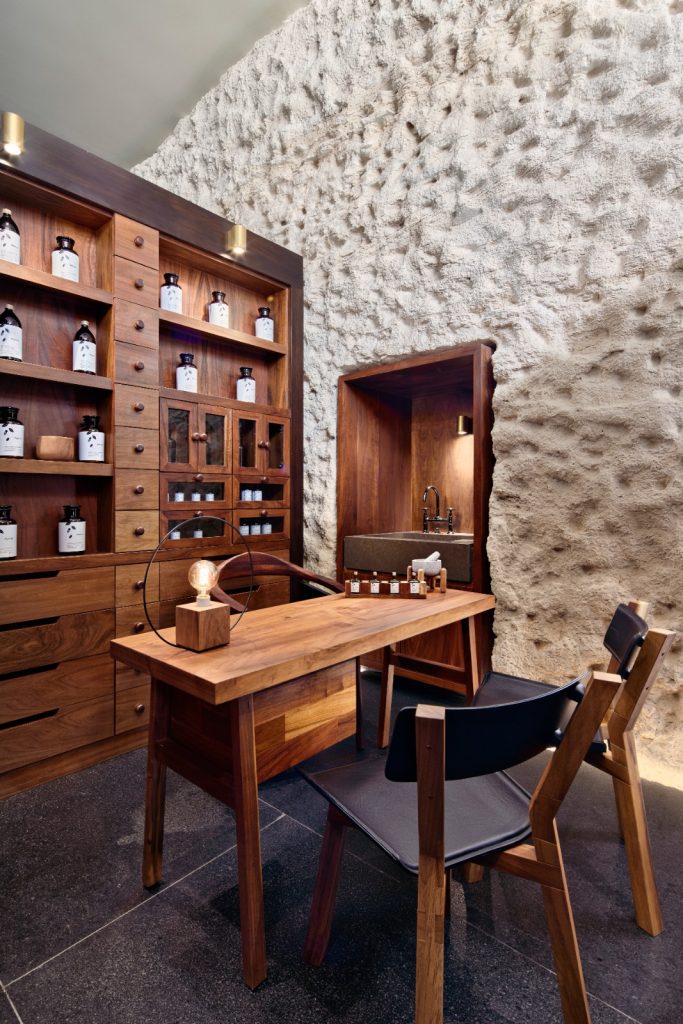 At Hotel Xcaret Arte, a very special apothecary awaits with an extensive ingredient menu from different parts of the world, so you can choose your favorites, mix them and enjoy them in the treatments you request.
The hydrotherapy circuit blends with the river to provide an amazing view of the property, which displays exuberant tropical vegetation, inspiring a total disconnection from your routine.
True to the intimacy and privacy that you can find at La Casa de la Playa, Muluk Spa is integrated into the Wellness suites through private cabins that are accessed directly from your room.
In addition, the sumptuous venue inspires calm with organic, aesthetic, and harmonious architecture, holistic experiences, and an exclusive swimming channel into the Caribbean Sea that is part of the hydrotherapy circuit, which also includes a sauna, steam room, and cold room. Two salt baths and two mud baths complement an intimate session of inner peace.
At La Casa de la Playa, guests at the Wellness suites enjoy exclusive benefits at Muluk Spa. In addition, guests and members staying at La Casa de la Playa can also visit and receive treatments at Hotel Xcaret México and Hotel Xcaret Arte if they wish.
Mexico Destination Club Member Benefits
Remember that as a México Destination Club member you get 25% discount on all Muluk Spa services and treatments.
Blue Diamond, Diamond and Platinum members enjoy 10% discount on products available at the spa stores. Exclusively, Blue Diamond Members enjoy access to the hydrotherapy circuits as many times as they wish, making prior reservations and subject to availability.
If you want to schedule an appointment, remember that the last time to request a 50-minute service is around 6:45 pm, and around 6:00 pm if you want an 80-minute treatment, as the check-out process for the guest or member takes around 15 minutes.