Muluk Spa and Wellness at Hotel Xcaret México
The water of life that springs from the holy land
It is only found in paradise
Not just anywhere, not for everyone.
How fortunate are those who plunge into this waters…
Muluk represents the water purification by the lunar cycles; it comes from the Mayan Muluc, which is the ninth Mayan horoscope sign and it's represented by a water drop.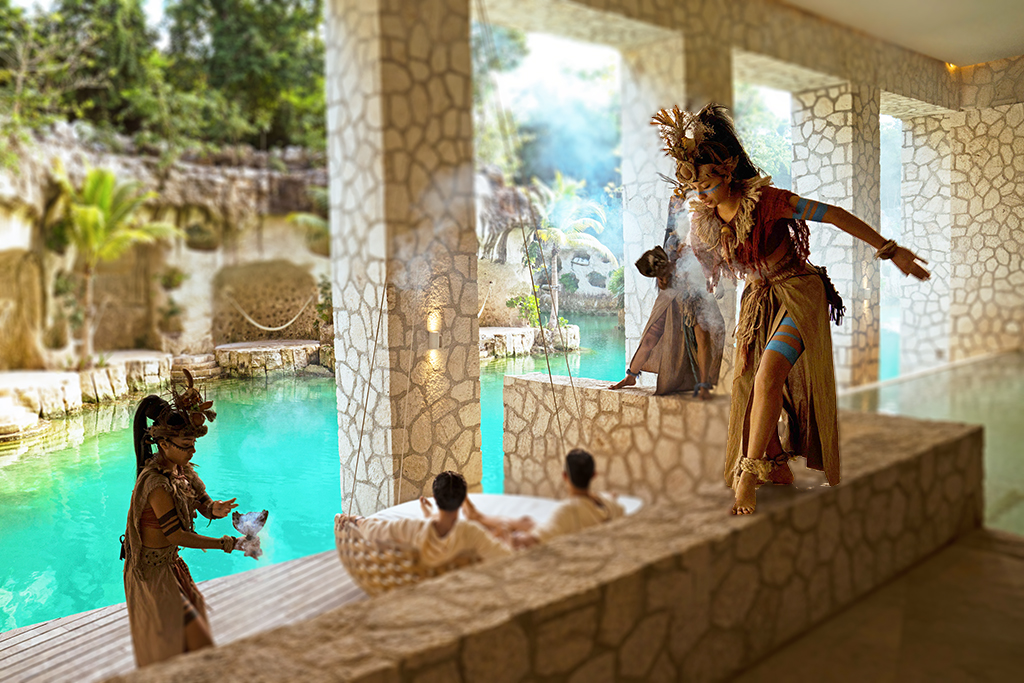 Within the eco-integrated architecture of Hotel Xcaret México, you'll find Muluk Spa & Wellness. This natural shrine, embedded in natural rocks, offers services to freshen and boost our guests' wellness and energy through relaxation, senses stimulation, and health treatments.
The unique facilities of  Muluk Spa & Wellness, in accordance with its natural environment, and ultimate technologies will help you reach a sense of complete harmony through top-notch treatments, which we call "travesías" – journeys-. Within the facilities, you'll find 21 cabins, 2 flotation pools, 2 mud baths, 1 sauna room, 1 beauty salon, 1 wedding private salon, and a hydrotherapy circuit.
Through our Wellness bar, we pamper our guests with relaxing beverages as fresh water with fruits or tea with various spices and roots.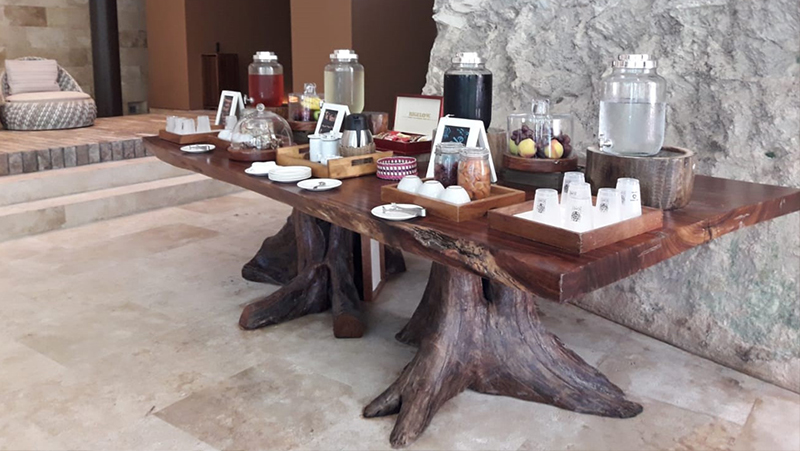 Muluk Spa & Wellness "journeys"
The treatments and therapies offered by Muluk Spa & Wellness, are divided in four journeys, each one with different treatments for the pleasure and comfort of our guests:
Mayan Journey: Inspired on antique traditions; it offers a variety of treatments that have been adapted to the modern warriors that want to time travel; using natural products like honey, cocoa and clay.
Ayurvedic Journey: Inspired on the ancient traditions from India, it looks for health in a holistic, personalized and integral way to balance the brain hemispheres with sincronized movements on specific spots.
Sensorial Journey: A special journey through the senses, based in mud baths and flotation pools with healing properties and millenary cosmetics.
Contemporary Journey: Massages, facials and body treatments that renew and improve body balance to achieve health and wellness. State-of-the-art technology for the aesthetic care of the skin through non-invasive processes.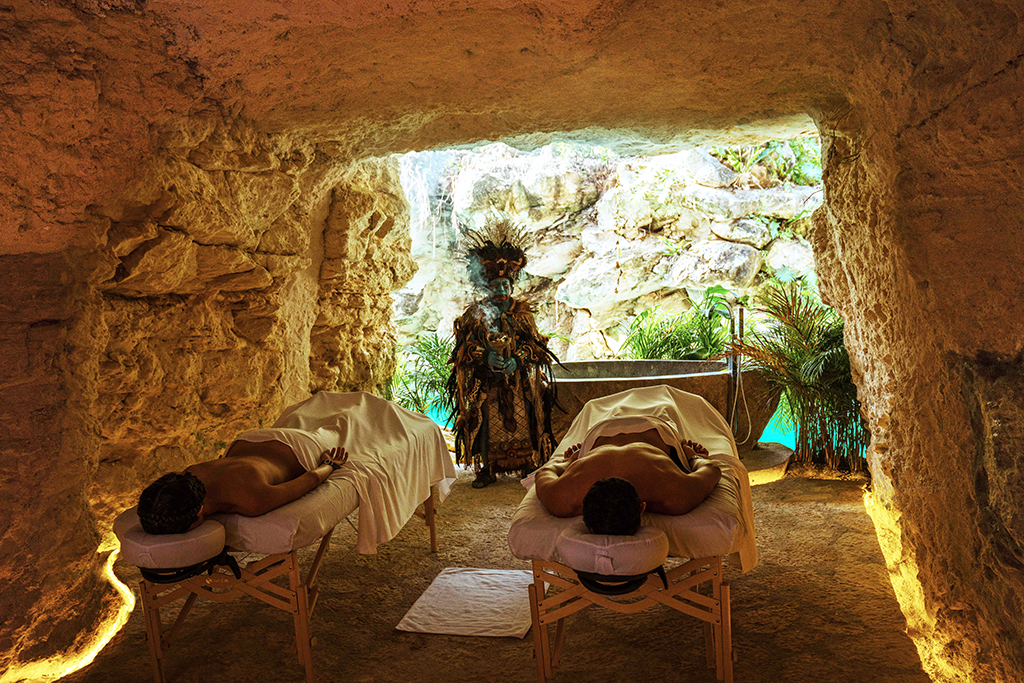 Among the whole menu of Muluk Spa and Wellness, México Destination Club recommends to its members these amazing options:
Hot Rocks Massage: It is part of the Contemporary Journey and is a magical experience of comfort and extreme relaxation, based on the placement of hot basalt stones, to facilitate muscle relaxation. The aromatherapy that accompanies this treatment achieves a more complete and relaxing therapy.
Stem Cell Facial Treatment: As a complementary treatment to the four journeys, this treatment delights the skin with plant stem cell extracts that stimulate the production of collagen, elastin and hyaluronic acid; it also increases the oxygenation of the skin making it look radiant.
Stem Cell Body Massage: Specialized treatment for a perfect silhouette, dealing particularly with cellulite, lack of elasticity and body pigmentation; based on avocado seed, pea extract, and shea butter.
Remember that Muluk Spa and Wellness treatments and services are not included in the All-Fun Inclusive program of Hotel Xcaret México, but as a member of  México Destination Club, you have special discounts and can always find exclusive promotions.