Mexican Handcrafts at Hotel Xcaret México
Hotel Xcaret México, we are a platform for the exhibition of Mexican art

Yucatecan hammocks, the art of resting
The first hammocks in history were created in the Antilles, its name means "tree" because they were made of bark filaments. In Yucatan, they perfected the technique and started making them from fibers. During the conquer, the Spanish soldiers made the hammocks very popular, because they needed fresh places to rest during the night and the peninsula's nights were hot.
The hammocks at the  Hotel Xcaret México, were made in different Mayan communities like Tixcococ, Tihosuco y Chemax. They were elaborated by  450 families, and the communities were benefited. For the hotel opening, they made 2000 hammocks, and during the first year, the hotel asked for 120 more. In benefit of the communities, the hammocks are also on sale in the hotel's boutique.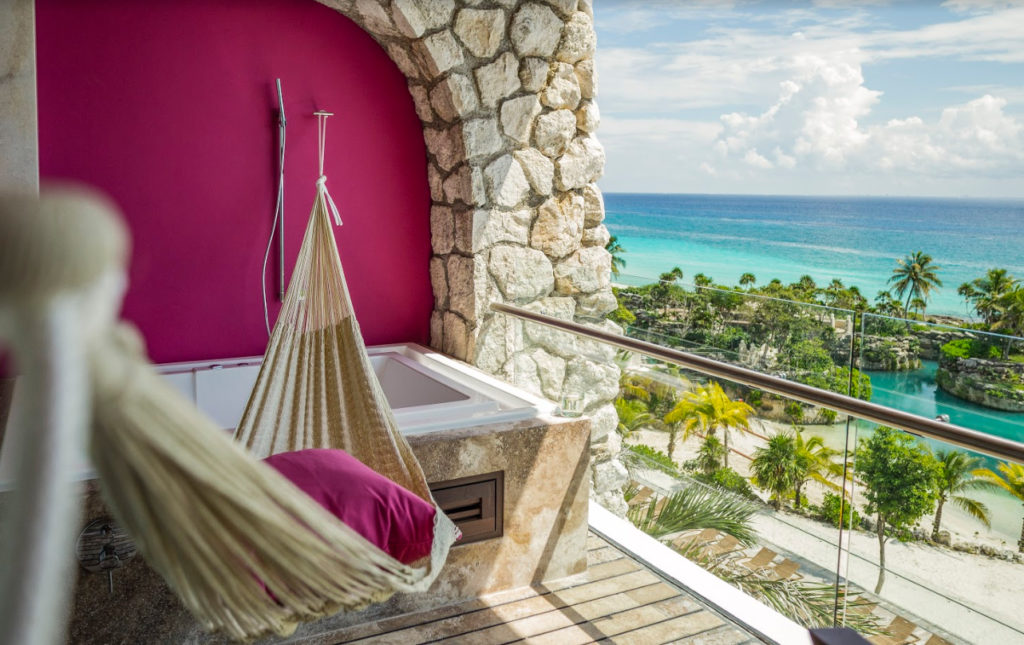 ---

Blowers from Guerrero, angels made of wood
Also known as "Wind Gods", these blowers are handcrafted in Guerrero, México. Made from wood, cut with an ax and detailed for their final form. As they are hand-made, with traditional tools, it is hard to find two identical blowers.
The Blowers at Hotel Xcaret México are made by a community in San Francisco Ozomatlan, Guerrero, and they are crafted by 20 families, who are directly benefited by selling these creations. For the hotel's opening, 120 masks were elaborated and are now exhibited at the hotel, there are also miniature masks, made by the same community, for sale at the hotel's boutique. This small community of 1300 inhabitants, became a supplier of the hotel, and they are benefited from the sales of their job.
Ver esta publicación en Instagram
México Destination Club and Hotel Xcaret México are engaged with sustainability by preserving the traditions of our Mexican artisans.