Pan de Muerto
One of the most represetative breads in Mexico is "Pan de Muerto".
Pan de Muerto, is not a daily bread, it's associated with the Day of the Dead or Día de Muertos. It's origin goes to the conquer era, and today is an element that cannot be missed on the traditional altars.
The most ancient civilizations in Mesoamerica, made human sacrifices as rituals to their gods, with a devotion that is still unbelivable. Among their multiple ways of sacrifices, one was to take the heart as an offering.
There is a version that assures the bread was used representating the heart of an idol, created of different elements, and they made a performance of the sacrifice using the "heart" (bread) and then distributing it to the people.
The distinctive decoration of the Pan de Muerto is full of symbols of the traditional "Dia de Muertos".
At the top of the bread, there is a representation of the skull, the rest of the skeleton is representated by 4 canes on the sides of the bread; forming a cross and simbolizing the 4 points of the prehispanic cosmogony, but also is associated with the four divinities:  Quetzalcóatl, Huitzilopochtli, Tezcatlipoca y Xipetotec.

The circle form of the bread, is a representation of the constant cycle between life and death.
In some other parts of the country, specilly small towns with rustic bakeries, the bread is elaborated with human or animal forms, and in other places is used with donut form decorated with red sugar or sesame seeds.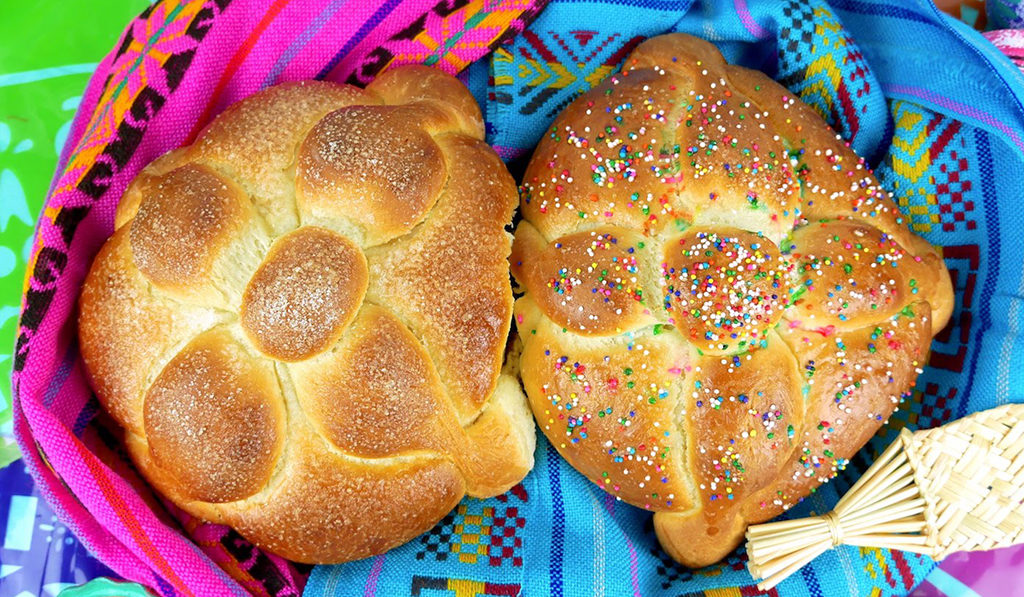 If you are planning a getaway to the  Hotel Xcaret Mexico during the Día de Muertos festivities, don't miss this delight of the mexican gastronomy.
Engineer by profession … currently in Digital Marketing.