"Wacha-Checa" a Mexican Fiesta ft. Caloncho
The Mexican Fiesta at Hotel Xcaret México and Hotel Xcaret Arte started very Optimista, not only for being one of the most important holidays in Mexico, but because Mexican singer Caloncho (whose songs are referenced in Spanish throughout this article) spearheaded the evening, offering hits like Palmar, Bolita de Pan, Chupetazos and Fresh; songs that have positioned him in the scene since 2011. 
Once the music is over, the night belongs to the best female cooks from each state of the country, who delighted guests and members with 32 traditional dishes from the Mexican cuisine. 
The evening started at 6:00 p.m. at Hotel Xcaret México, with a Super Deli cocktail drink and, of course, open bar during Caloncho's concert, which lasted a little more than an hour, where hit songs like Brillo mío, Post Química and Wacha Checa were lauded.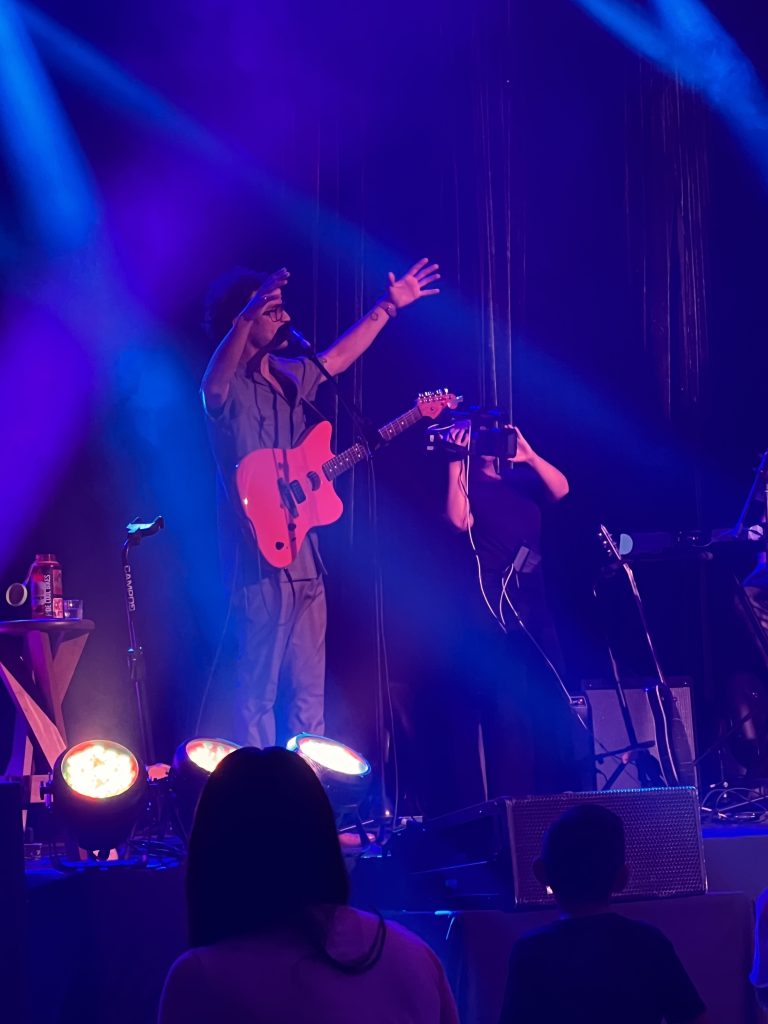 Xpiral Pyramid was the stage for a true Mexican Fiesta of food and traditions, a path full of flavors, music, dancing, laughter, Mexican games, the best mixology and an unparalleled atmosphere.
Surrounded by set decorations and big stalls with traditional carnival games and challenges such as spinning tops, yoyos and baleros, each stand offered unique flavors or demanded real skills to tame an electric bull or win at the lotto, darts or marbles.
If a recommendation could be made about this kind of events, it would be "prepare mind and guts" because you'll need them to taste every dish available.
The most difficult part was choosing where to start: at the tamale stand by Antonia Santos, the wedding roast by Elvira Martínez from Zacatecas or shrimps and octopus by Patricia Acevedo, from Guerrero, among many other options.
But it turned impossible to leave without tasting a beef empalme by cook Elizabeth Elizondo from Nuevo León, the rabbit à la pulque from Queretaro by María de los Ángeles, the charred boar by María de Lourdes from Colima or the typical Tikin Xic fish, by Ady Pech from Quintana Roo.
Michelandia became a land to conquer, as well as the traditional marquesitas (a sort of crispy-salty crepe) or the chocolate, coffee and atole stand, ready to help you sober up or warm up after a surprising rain.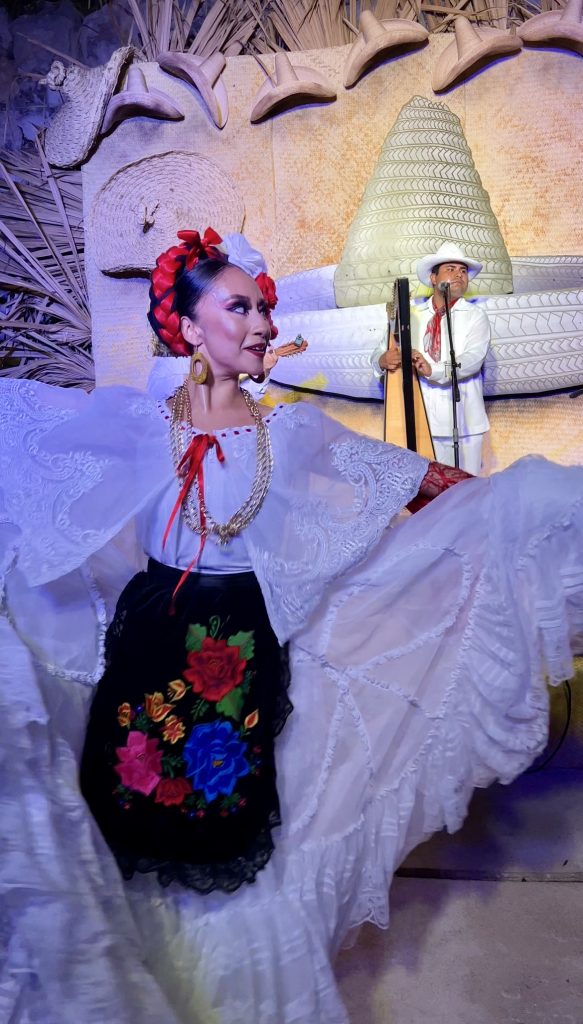 A Mexican Fiesta is always welcome for enjoying huapangos, banda music from Sinaloa and a craft drink at hand, may it be a craft drink from the Soutwestern part of the country to the Cantaritos, typical in Tequila, Jalisco.
Closing the night among majestic flavors and seasonings made us remember that Somos Instantes (we are mere memories), a feeling boosted by a mariachi presentation with the best songs that remind us of our Mexican roots, shouting "Viva México" in a single voice, and joined by dazzling fireworks.
Remember that, as a México Destination Club member, you can enjoy a free access to this and many other activities and special events, just ask Concierge. Book an early stay and live an iconic Mexican Fiesta at Hotel Xcaret México and Hotel Xcaret Arte with many more surprises yet to come. We await you with open arms!