Xcaret Yachts takes you on a customized tour of the Caribbean Sea!
Xcaret Xailing's experiences now provides intimate tailor-made voyages
Xcaret Xailing's maritime offering continues to expand with Xcaret Yachts, an exclusive yacht tour service equipped with cutting-edge technology that offers customized journeys through the Mexican Caribbean Sea.
Xcaret Yachts launches its operations with four vessels: the Vanquish Serena, accommodating up to fourteen people, the Vanquish Shaloha, for sixteen, the Azimut Divertida, for eighteen, and the Azimut Contenta, for twenty.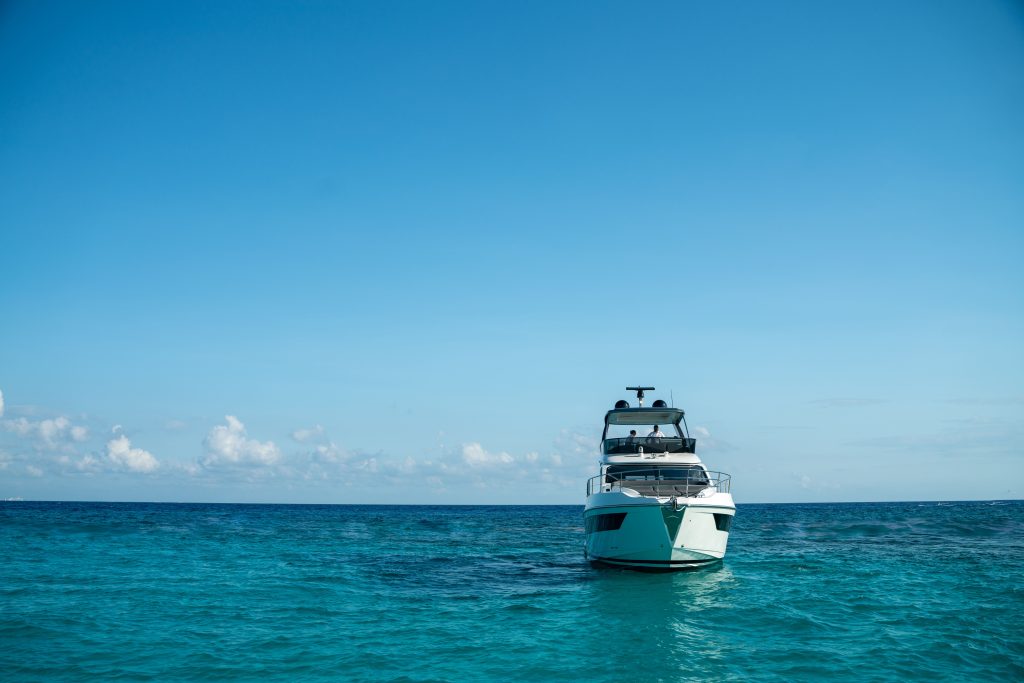 Each vessel is captained by a trilingual crew and offers comfortable amenities such as an open bar with premium beverages, cold, hot, and sweet canapés, snorkeling equipment, towels, floating mats, Wi-Fi connectivity, and more.
Customized trips
Unlike tours like Xunset Party or Xunset Lovers, which have fixed itineraries, routes, and services, Xcaret Yachts tours are entirely customizable.
Do you want to set sail early, at noon, in the afternoon, or at night? Go ahead, available schedules start from 8:00 a.m. and end at 10:00 p.m., with a duration of four to six hours, and the possibility of purchasing extra hours.
Do you want to sail towards the horizon, take a special route, or stop for a while to admire the scenery? The Xcaret Yachts experience is private and exclusive.
Do you crave a breakfast at sea? Customize the journey even further and add some of our complementary services, ranging from professional photography and drone services, special menus, and an onboard chef to prepare meals, to designs for special celebrations like birthdays, romantic getaways, engagement ceremonies, gender reveals, and bachelor parties.
If you're staying at Hotel Xcaret México or Hotel Xcaret Arte, our transportation service will take you to the Marina Destino Xcaret, located very close to La Casa de la Playa.
Benefits for Mexico Destination Club members
If you've truly fallen in love with the Caribbean Sea and its various shades of blue, México Destination Club offers you the opportunity to acquire the Xcaret Yacht Club Membership, which will provide you with a 50 percent discount on the rental of any luxury vessel to enjoy the sea in a private, comfortable, and exclusive experience from start to finish.
Xcaret Yachts Caribbean Sea!