Ferry trips to Isla Mujeres, Xcaret's first big adventure in 2022
Grupo Xcaret's newest service will take you to the Magical Town of Isla Mujeres, to explore its majestic beaches and quaint streets.
In 2022, the first big product line at Grupo Xcaret to expand the extraordinary All-Fun Inclusive® experiences is centered in innovating the sea faring service between Cancun and Isla Mujeres with Xcaret Xailing. 
Featuring two state-of-the-art ships with a capacity of up to 650 passengers each, Xcaret Xailing will offer round trips every hour, starting at 9:00 am and ending at 7:00 pm, departing from El Embarcadero in Cancun and arriving at the Main Sea Terminal in Isla Mujeres.
However, beyond a simple connection, Xcaret Xailing offers a more robust travel experience. By becoming a part of the All-Fun Inclusive® concept, the service will be available at no cost for guests at Hoteles Xcaret and México Destination Club members, who can take ground transportation that will take them directly to the docks in Cancun.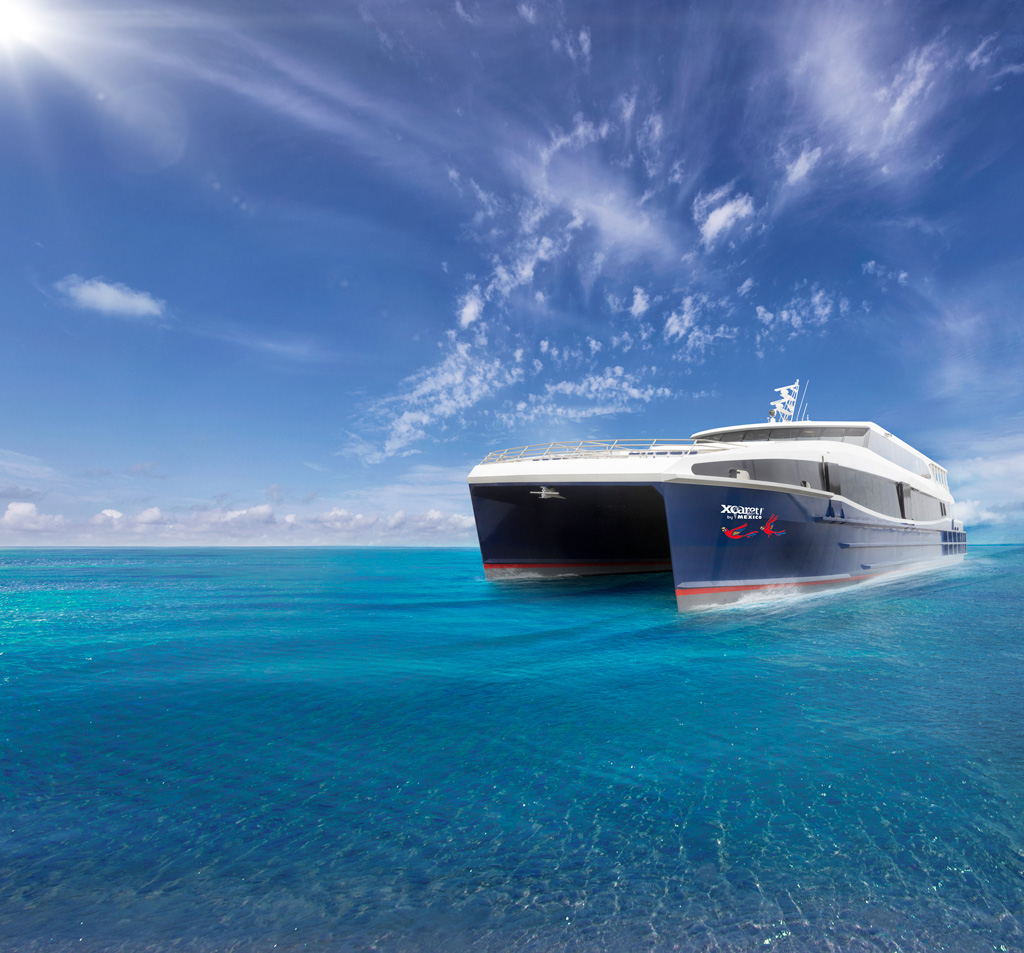 Furthermore, by showing the Hotel and Ferry bracelets, guests and members will have free access to Isleños Bus, the first mass transit system on the island. And as if all this wasn't enough, access to the Scenic Tower in Cancun is also included, an ideal activity to start or end an extraordinary day. 
Ferry by Xcaret: Cancun – Isla Mujeres 
Xcaret Xailing provides a collection of sea faring services, with quality in service, world-class infrastructure, comfortable areas and Grupo Xcaret's characteristic high standards in safety and hygiene, in addition to a completely certified crew.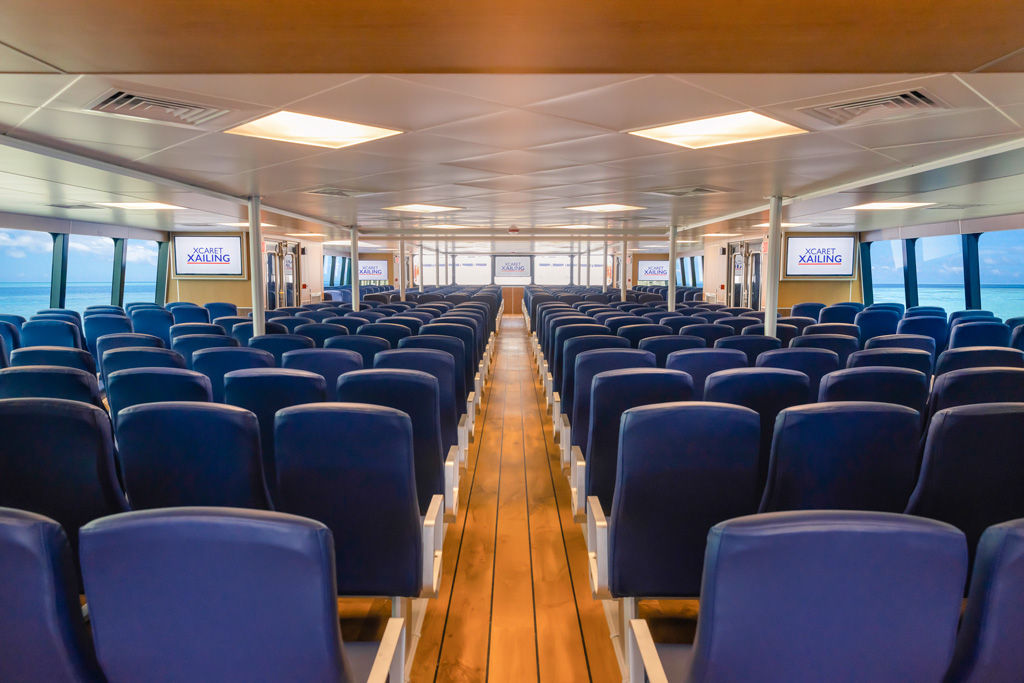 Thanks to the Xcaret essence, the ferries at Xcaret Xailing drift apart from the regular transportation service, and become tourist attractions on their own, thanks to their modernity, service and commodity. All these aspects combined provide the best experience to enjoy the ride from Cancun to Isla Mujeres, bask in the blue Caribbean hues and end your visit with a ride atop the Scenic Tower in Cancun. 
Among the services offered aboard are:
Bathrooms (including a family bathroom for your comfort) 
Wi-Fi 
Screens with information about the ship, safety measures and info on Parks and Tours 
Wheelchair area 
Outdoor areas 
Safekeeping areas 
Pet area (following the company policies on company animals, transportation/pets/medical service) 
Preferential seating 
Special trips 
Traveler's insurance 
Xailing for México Destination Club Members
As a member of this wonderful vacation club, you will enjoy a total access to this new All-Fun Inclusive® concept, boarding a ground transportation service from each of the Hoteles Xcaret to El Embarcadero in Cancun. 
Ground transportation departs at 9:40 am from Hotel Xcaret Arte and at 9:50 am from Hotel Xcaret México. We suggest you arrive ten minutes before the pick-up hour. Remember to talk to you Member Services Concierge to book your spots.
At El Embarcadero, you may use one of the lockers reserved exclusively for México Destination Club members to keep all the belongings you don't want to carry with you to Isla Mujeres. There is also an exclusive booth for guests and members, where you will receive a bracelet that will serve as your Ferry access.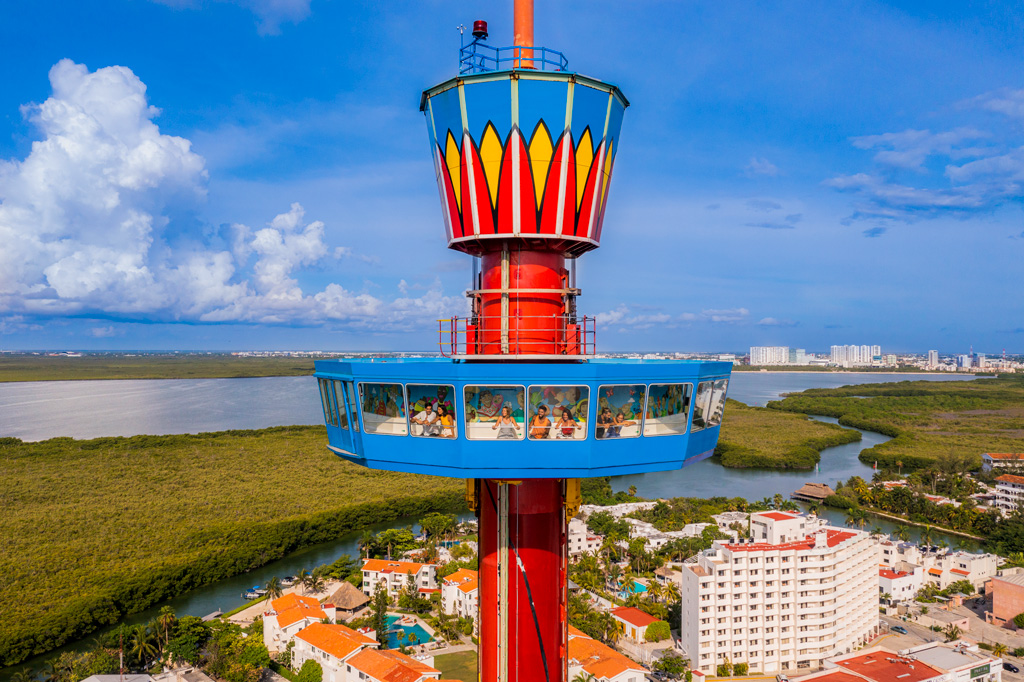 In case you rented a car and want to drive on your own, you may use one of the preferential and reserved parking spaces for México Destination Club members at El Embarcadero's parking lot. However, the ticket cost is not included. 
Once in Isla Mujeres, your bracelet will also provide free access to the Isleños Bus system, and a physical or digital map of the island, containing essential data Tourist information and bus routes will also be provided. This transport system operates from 7:00 am to 10:00 pm, is the only bus service in Isla Mujeres, and you will be able to hop on or off at any point along the routes.  
If you wish to take the ground transportation back to Hoteles Xcaret at 7:00 pm, you will need to embark from the island at 6:00 pm or before.  
Location 
Xcaret Xailing is based in El Embarcadero, an iconic spot at Km. 4.5 in the Cancun Hotel Zone, that houses cultural and artistic spaces, such as the Scenic Tower and El Teatro de Cancun.  
Raising 80 meters high, the Scenic Tower provides a spectacular vertical ride into the air, by means of a spinning lookout with a unique view of the beauty of the Caribbean Sea, the Nichupte lagoon, the Maya jungle that dominates the urban space, and of course, Isla Mujeres in the distance.  
Among the multiple services you may find at El Embarcadero, are:
A comfortable waiting room with screens and sound 
ATM 
Parking garage with space for 420 vehicles and 30 motorcycles 
Nursery 
Wheelchair lending 
Lockers