Discover more from the best of Mexico at Xcaret's stores
Use your member discount to dress, taste and decorate your life with a small sample of Mexico
One of Grupo Xcaret's commitments is to honor Mexico's cultural and artistic richness. Since the opening of the first park, Xcaret, the focus of our brand has spun around creating a showcase with the best of Mexico. Thus, the attractions, shows and gastronomy of all our products and services have been developed based on that goal. Papantla flyers, the Dance of the Old Men, the Jaripeo (a rodeo version), Mariachi concerts and many other aspects of our cultural heritage have comprised the experiences offered by our brand.
Upon inaugurating Hotel Xcaret México, this vision was kept as one of its central pillars, by emerging as a Mexican art platform, displaying hundreds of art pieces in every step of the way. From room interiors and restaurants to the gardens and recreational spaces, the best Mexican artists and artisans, many of them coming from vulnerable communities, were invited to decorate and invest the spaces at the resort with exquisite art and handcrafts.
The stores that lie both within the Hotel and the parks at Grupo Xcaret keep that same alignment, offering a broad variety of typical garments, handcrafted products and vast gastronomy from all over the country. Here, you will find a diverse variety of craft chocolates made with pure cocoa, roasted coffee bags from Veracruz, tequila and mezcal bottles, as well as craft vanilla extracts. In the same line, you may taste delicious typical candies such as obleas, alegrías, borrachitos and much more.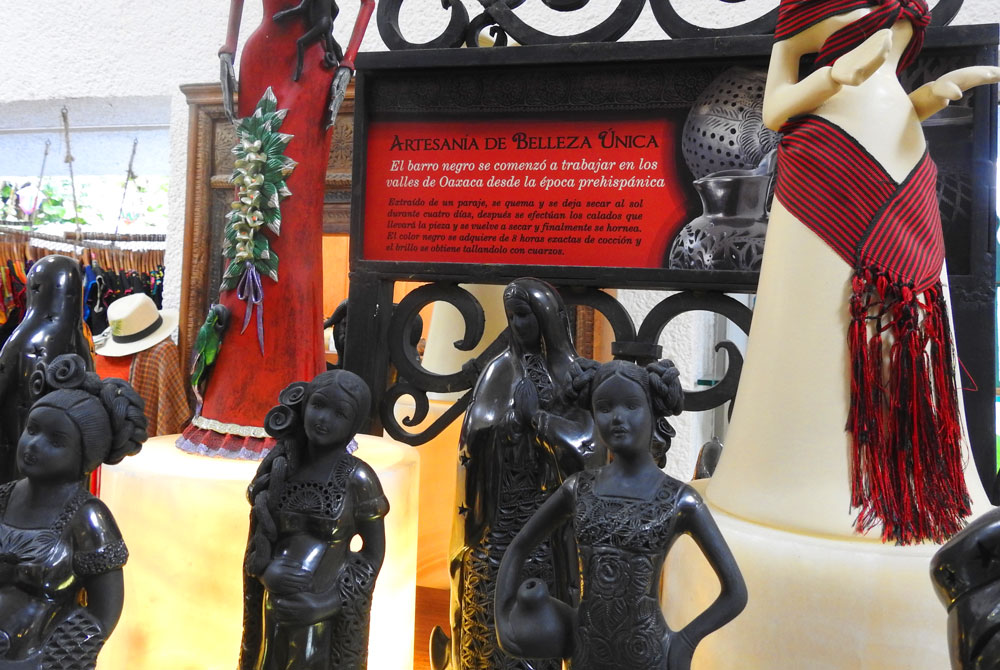 Handcrafts like the Árbol de la Vida (The Tree of Life), wooden toys, dolls, fine silver jewelry, and colorful ceramic skulls, among hundreds of emblematic objects can also be found there. You will even be able to appreciate the sculptures of Rodo Padilla, a Mexican artist from Jalisco that, through simple, geometric and organic shapes, portraits the traditional Mexican life in a cute and affable way.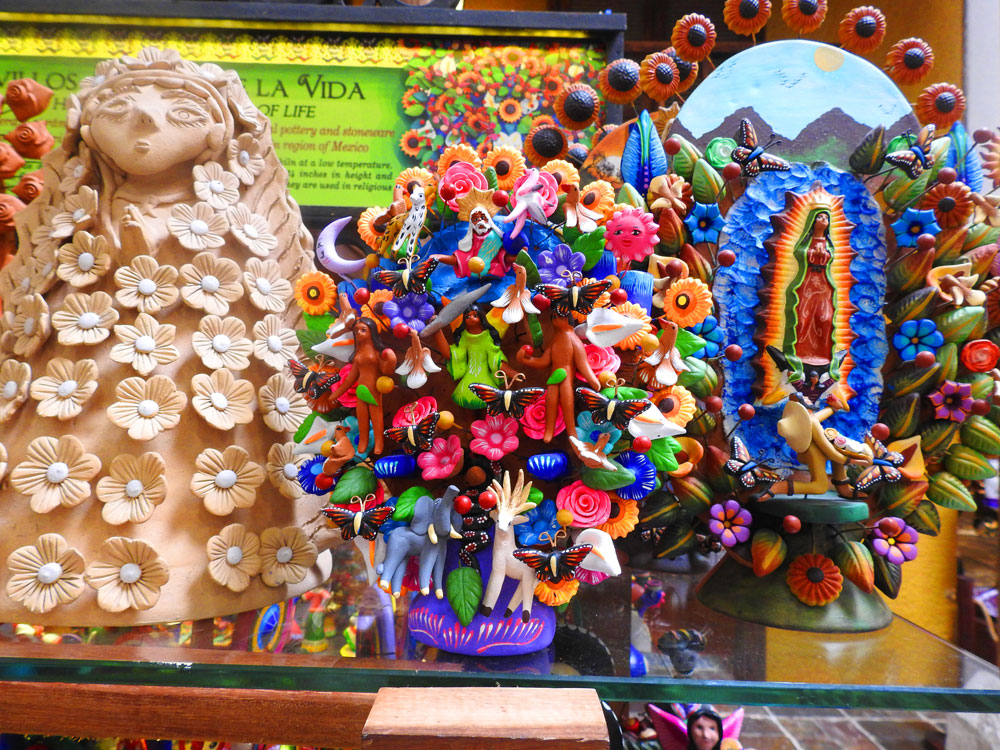 The clothes for sale are also representations of Mexico's cultural heritage, with embroideries from states like Chiapas, Michoacan, Yucatan and more. All of these products, such as typical blouses and shoes, were also made by expert Mexican artisans that take up to six months to produce a single piece of clothing. The colorful shoes also come from different looms, resulting in unique products.
Also, if you have forgotten something in your trip, you may also find useful items like sandals, towels, bathing suits, shirts and t-shirts with alluding designs to Xcaret's attractions.
We invite you to visit the stores at Hotel Xcaret México and the parks to discover more of Mexico's essence and culture, taking advantage of your 10% discount as a México Destination Club member.
Engineer by profession … currently in Digital Marketing.