Grupo Xcaret celebrates great Tripadvisor awards
Hotel Xcaret México stands out as Best All-Inclusive
In the latest edition of the Travelers' Choice Awards, bestowed by Tripadvisor, the largest travel website in the world, Grupo Xcaret obtained several awards for Hotel Xcaret México, as well as for our Parks and Tours, and it has become a sort of tradition that started in 2012 and has not stopped growing ever since.
Hotel Xcaret México receives the Best of the Best Award
The unique features of Hotel Xcaret México, as well as our unique All-Fun Inclusive concept, were worthy of Tripadvisor's greatest award: Best of the Best Travelers' Choice Award. This acknowledgment also places the Hotel in the "Top 25 Most Popular All-Inclusive Resorts in Mexico", and of course, as one of the best lodging options in the Riviera Maya.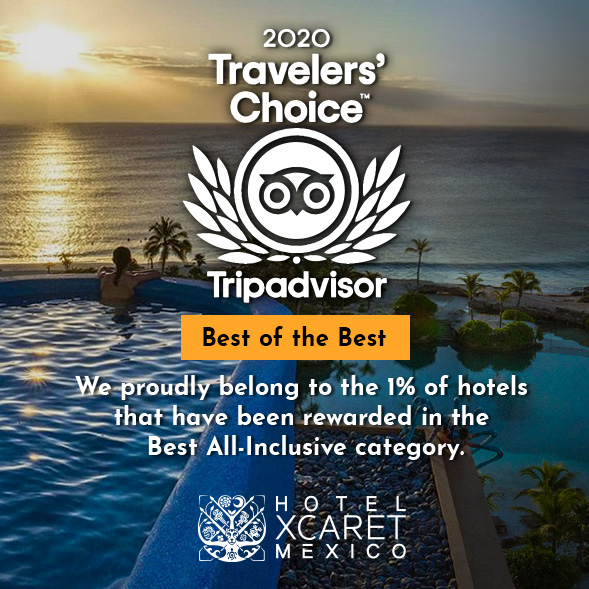 Furthermore, Hotel Xcaret México also stands out for being part of the Top 1% hotels that have obtained the Best of the Best Award.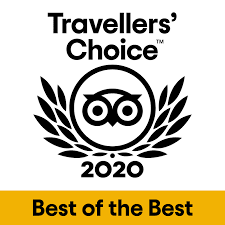 The winners of the Traveler's Choice Awards 2020 should be very proud of this distinguished acknowledgment. Even though it has been a rough year for the travel and hospitality industries, we wish to celebrate our partners' accomplishments. The winners are loved for their exceptional service and quality. These winners don't only deserve their awards, but they are also a great source of inspiration for travelers as the world starts venturing out again.

Kanika Soni, Tripadvisor's Commercial Director.
Awarded Parks and Tours
For more than eight consecutive years, our Parks and Tours have been obtaining Certificates of Excellence from Tripadvisor and other acknowledgments, and 2020 was not the exception. This year, Xcaret, Xel-Há, Xplor, Xenses, Xenotes and Xoximilco, as well as the Xichén Tour and the La Casona de Valladolid restaurant were each bestowed with a Travelers' Choice Award, the upgraded version of the previous Certificates of Excellence.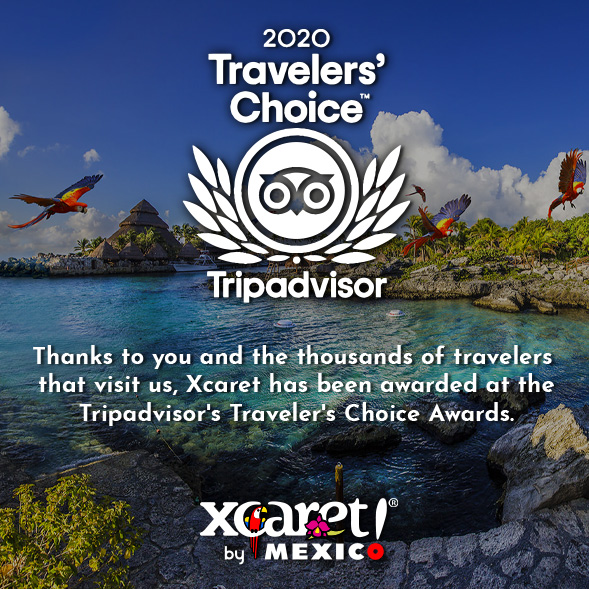 To obtain the award, hotels, attractions and restaurants must obtain the highest grades and reviews from Tripadvisor users, and must rank among the top 10% establishments on the website.
It is also important to stress that, since last year, these Parks and Tours have entered the Tripadvisor Hall of Fame por having obtained these awards consecutively.
Engineer by profession … currently in Digital Marketing.