Five-Diamond award
Hotel Xcaret México Receives AAA's Prestigious Five-Diamond Award
Just 18 months after its opening, Hotel Xcaret México, the 900-suite resort that set the stage for Mexico's hospitality landscape with its All-Fun Inclusive® concept, is proud to announce its recognition as an American Automobile Association's (AAA) Five Diamond Award recipient. This acknowledgment, which is given to top hotels and restaurants in the United States, Canada, Mexico and the Caribbean, is awarded to properties with remarkable infrastructure, extensive amenities and unparalleled service.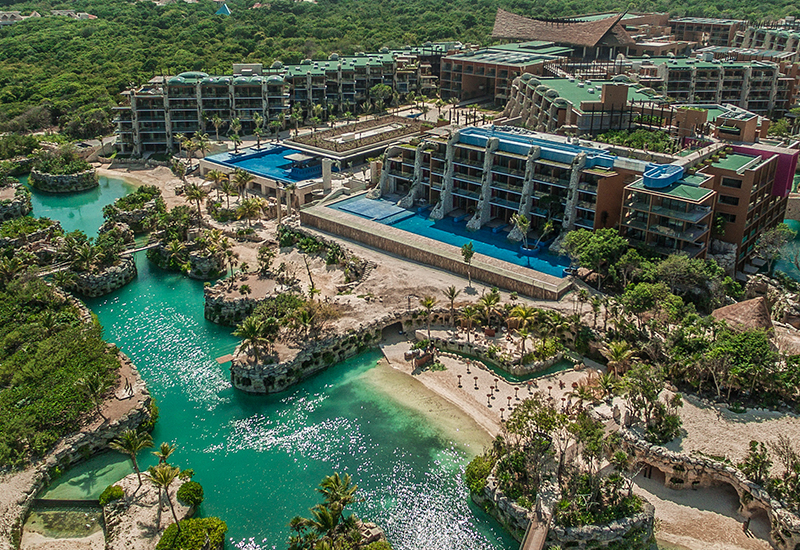 "Roughly 121 hotels in the world have the 5 Diamond ratings, that is less than 1 percent of the 27,000 properties inspected by the AAA, being part of this exclusive group of hotels is a great honor for us, and it brings joy to everyone at Grupo Xcaret"

Francisco Gutierrez, Chief Hotels Officer
Hotel Xcaret México is the first hotel by Grupo Xcaret, a proudly 100 percent Mexican-owned company and the regional leader in sustainable tourism. The group aims at celebrating Mexican heritage and making the planet a happier place. The five pillars of Hotel Xcaret México, the guiding principles of their business and contributing factors to the 5 Diamond certification are: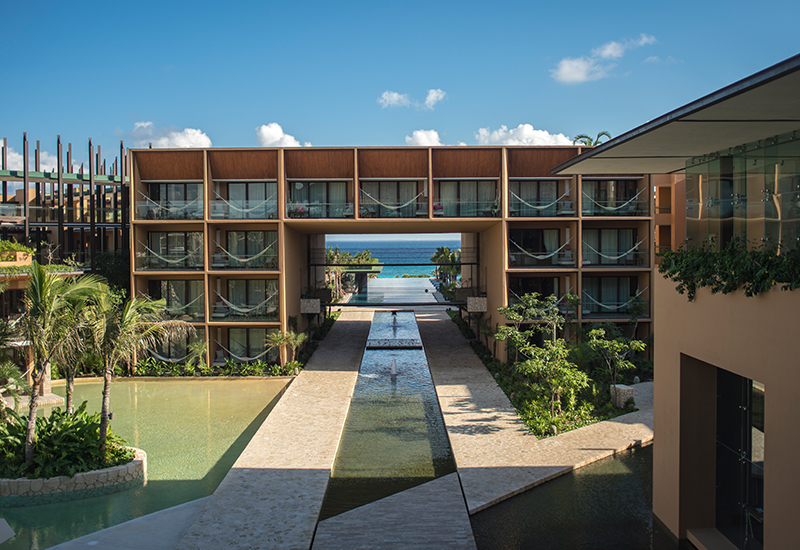 Eco-Architecture: The property's unique style honors and highlights its natural surroundings while contributing to preserve and enhance them.
All-Fun Inclusive®: Hotel Xcaret México revolutionized the hospitality industry by going beyond the traditional all-inclusive offering. Hotel guests can enjoy complimentary access to all parks and tours by Grupo Xcaret, transfers to and from the parks as well as to and from the airport, among other perks.
Sustainability: In line with Grupo Xcaret's philosophy, Hotel Xcaret México works to attain the balance and benefit of people, planet and prosperity of the business, to offer unique experiences inspired in the respect for nature, cultural traditions and life. The 900-suite resort features several sustainability programs such as reduction of single-use plastic and continuous contribution to Xcaret's Animal Welfare and Endangered Species Conservations programs.
Platform to highlight Mexican art: Since its conception, Hotel Xcaret México strives to foster and promote Mexican art and culture, by supporting local communities and implementing fair trade practices.
Extraordinary Food and Beverage Quality: Hotel Xcaret México's superior gastronomic offering is based in retaining some of the best Mexican talent such as Ricardo Muñoz Zurita, Alejandro Ruiz, Miguel Bautista, Carlos Gaytan -the first-ever Mexican chef to obtain a Michelin star– and Orlando Trejo, the hotel's Executive Chef. The hotel also works alongside international talent such as Italian Chef Franco Maddalozzo and Japanese Chef Yusuke Kogure.
"This recognition is a testament to the hard work of our staff, whose day-to-day work, attention to detail and aim for excellence have allowed us to achieve hospitality excellence."

Francisco Gutierrez, Chief Hotels Officer
Ha' Restaurant Awarded AAA Five-Diamond
Hotel Xcaret México's signature restaurant received the Five Diamond AAA award for impeccable service, design and menu that meet the highest standards of excellence. The restaurant offers a sensory journey through Mexico's flavors, in style with the creativity that has made it a culinary staple in the region.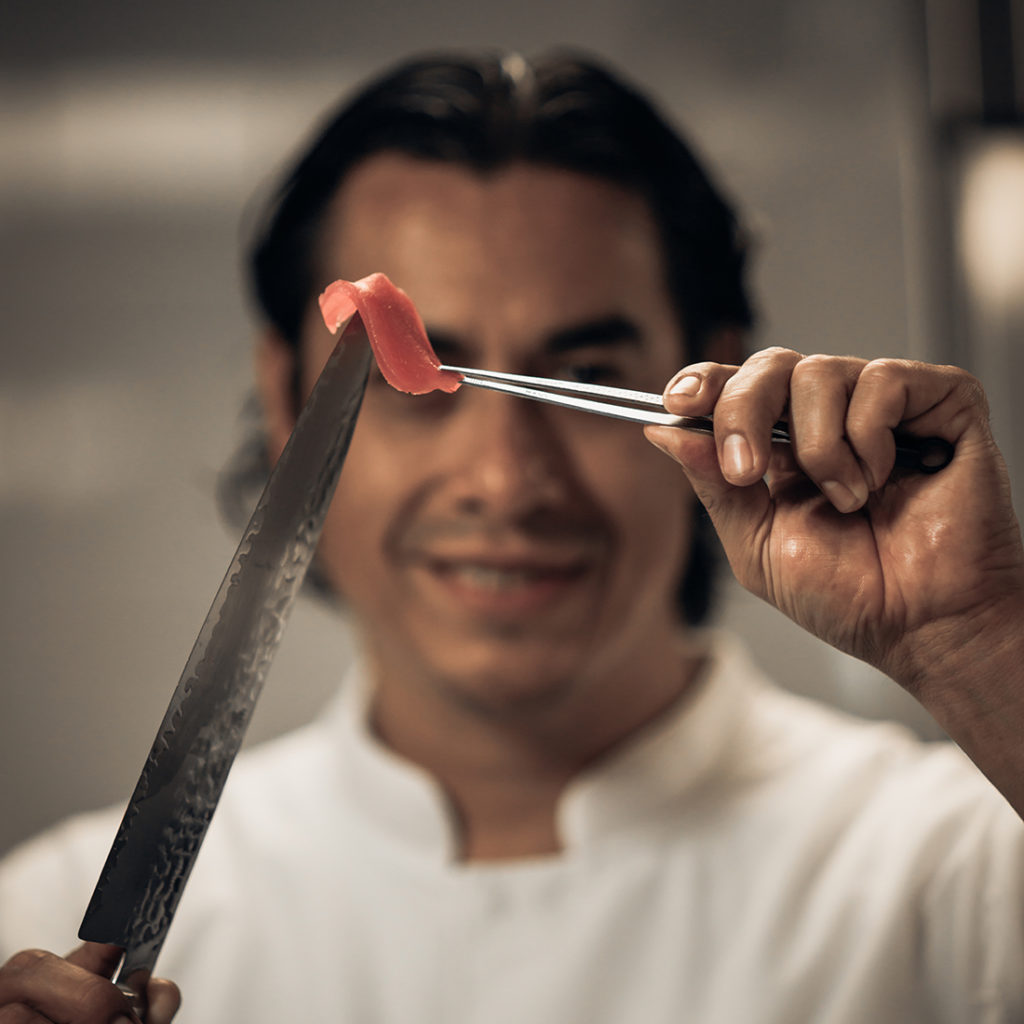 This recognition positions Ha' as a gourmet temple of the Riviera Maya, applauds menu designed by Carlos Gaytan, the first-ever Mexican chef to receive a Michelin star, which is brilliantly executed by young Chef Alexis Valera, along with Orlando Trejo, the hotel's Executive Chef. The talented Mexican team creates culinary masterpieces making the restaurant worthy of one of the most important recognitions in the industry.

Francisco Gutierrez, Chief Hotels Officer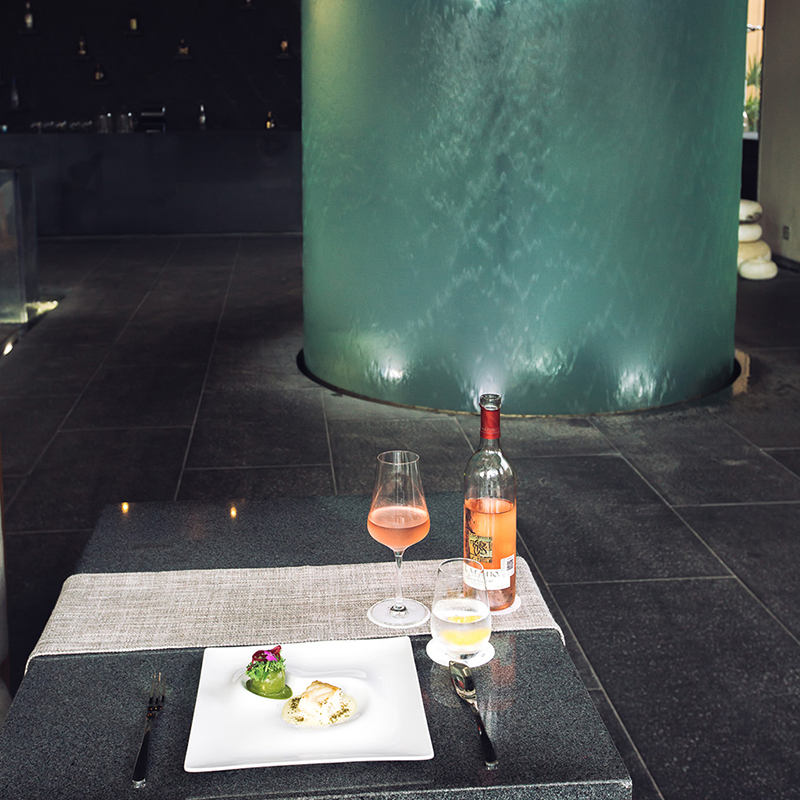 Ha' is more than a restaurant, it's a culinary experience that involves all the senses, from the welcome, to the design elements, to sounds, to the presentation of drinks and food and impressive Mexican wine collection – every element surpasses the expectations of the diner. Simultaneously, Ha' honors and celebrates Mexican gastronomy, declared "Intangible Cultural Heritage" by UNESCO
Take advantage of the special rates that México Destination Club offers to their members and plan a getaway to Hotel Xcaret México y and enjoy a romantic evening at Há