The Faces Behind the Gastronomy at La Casa de la Playa
Meet the culinary experts that will helm the excellent restaurants at La Casa de la Playa
In recent posts we offered a general glimpse of Grupo Xcaret's new boutique hotel, La Casa de la Playa, describing the novelties that you will find in this marvelous work of art, that will offer the highest level of experiences to all of its guests. 
This time, we will take a longer look at the four exclusive world-class restaurants that will be one of the most emblematic aspects of the new 63-room resort, built very near to the now iconic Hotel Xcaret México. With great celebrities behind each restaurant, the culinary offer is shaping up to be one of the keys for the success of La Casa de la Playa.  
Recently, Grupo Xcaret celebrated the First Gastronomic Encounter of Xcaret Hotels, with a gathering of all of its signature chefs, and showed off more details about the culinary offerings at La Casa de la Playa. Some of the chefs included: 
Martha Ortiz, executive chef of the upcoming Tuch de Luna restaurant, in La Casa de la Playa 
Carlos Gaytán, executive chef at HA' Restaurant, in Hotel Xcaret México 
Franco Maddalozzo, executive chef of the upcoming restaurant El Costero, in La Casa de la Playa 
Alejandro Ruiz, executive chef at Cantina Los Faroles, in Hotel Xcaret México 
Miguel Bautista, executive chef at Bio restaurant, in Hotel Xcaret México  
Orlando Trejo, executive chef at Hotel Xcaret México 
Ricardo Muñoz Zurita, chef at El Mercado de la Merced restaurant, in Hotel Xcaret México, as well as at the upcoming Centli and Lumbre restaurants, in La Casa de la Playa 
Roberto Solis, chef of an upcoming restaurant that has yet to be announced, at Hotel Xcaret Arte 
Yusuke Kogure, chief in charge of the acclaimed Sunday brunch at the Xpiral restaurant, in Hotel Xcaret México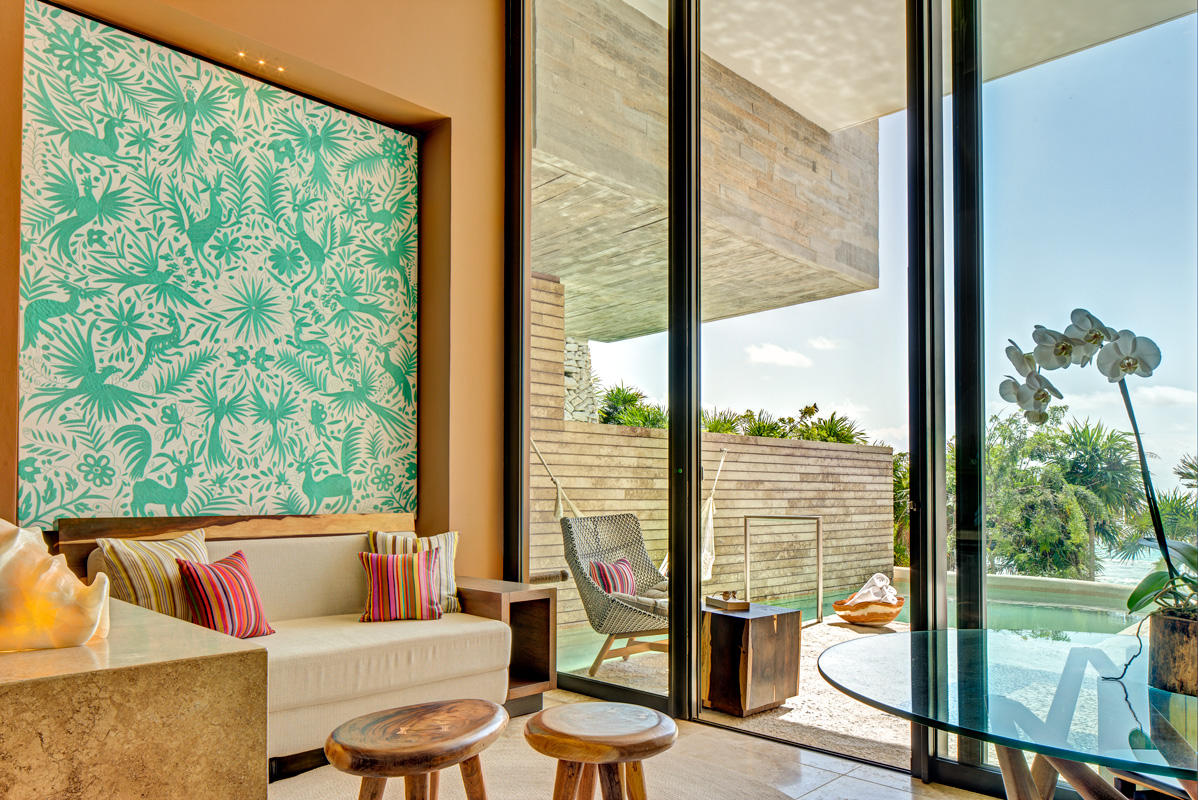 The new chefs at La Casa de la Playa, as well as the concepts for their restaurants, were announced during the event. 
I want to tell a story that resembles a pearl necklace, being strung together one after another, that have an orient and a shine.

Martha Ortiz, Tuch de Luna – Sabores de México
Tuch de Luna  is the most recent and captivating creation of renowned chef Martha Ortiz, who has become a flagship and a referent of Mexican culture and gastronomy for her singular female cuisine, that balances science and art in its dishes. Ortiz's passion for life is what imbues a pulse into her recipes and concept menus, perfectly transmitting the colors, textures and the Mexican spirit through her gastronomy.   
I like to use the best products, Asian spices, and work with not-too elaborated elements so they don't lose their essence.

Franco Maddalozzo, El Costero – Mariscos y Comfort Food
The renowned Italian chef Franco Maddalozzo will helm El Costero, a restaurant that will fuse the best flavors from both Mediterranean and Mexican coasts, delighting members and guests with an open kitchen and eccentric recipes.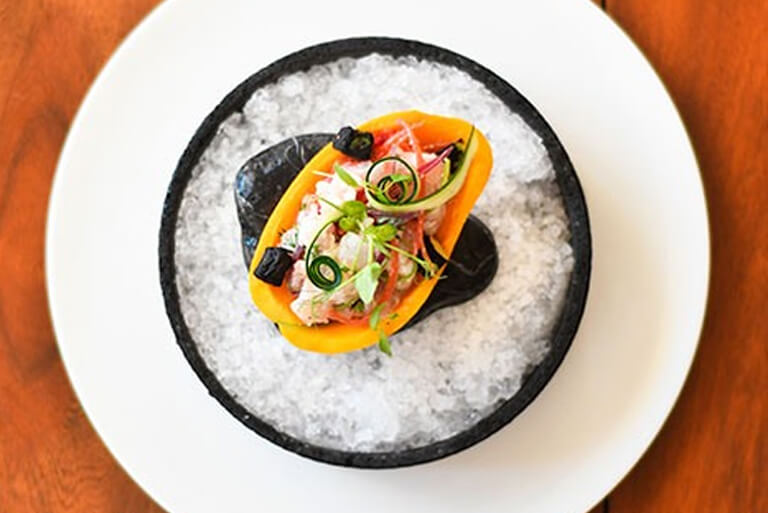 Maddalozzo is a professional with more than thirty years of experience, who has had an international career in countries like England, Scotland, France, Indonesia, Thailand and Germany, working in world-class restaurants like Hyde Park, Mandarin Occidental, Grosvenor House, Le Meridien, Four Seasons, Skibo Castle, Forte Hotel Village Resort and Atenee Plaza, among others.
(Food) is the summary of culture and history. Cooking has guided mankind's history. Columbus discovered America while looking for an island with spice.

Ricardo Muñoz Zurita, Centli – Southern Mexican Cuisine  / Lumbre –  Northern Mexican Cuisine 
Chef Ricardo Muñoz Zurita is not just a heavyweight in Mexican cuisine, but he is also regarded as the highest authority in this kind of art and profession. In 2001, he was named by Time magazine as a "prophet and keeper of a culinary tradition", and having dedicated his life to divulge the Mexican cuisine, he accomplished a magnificent balance between traditional and contemporary flavors, positioning his Azul Histórico restaurant among the best in Mexico.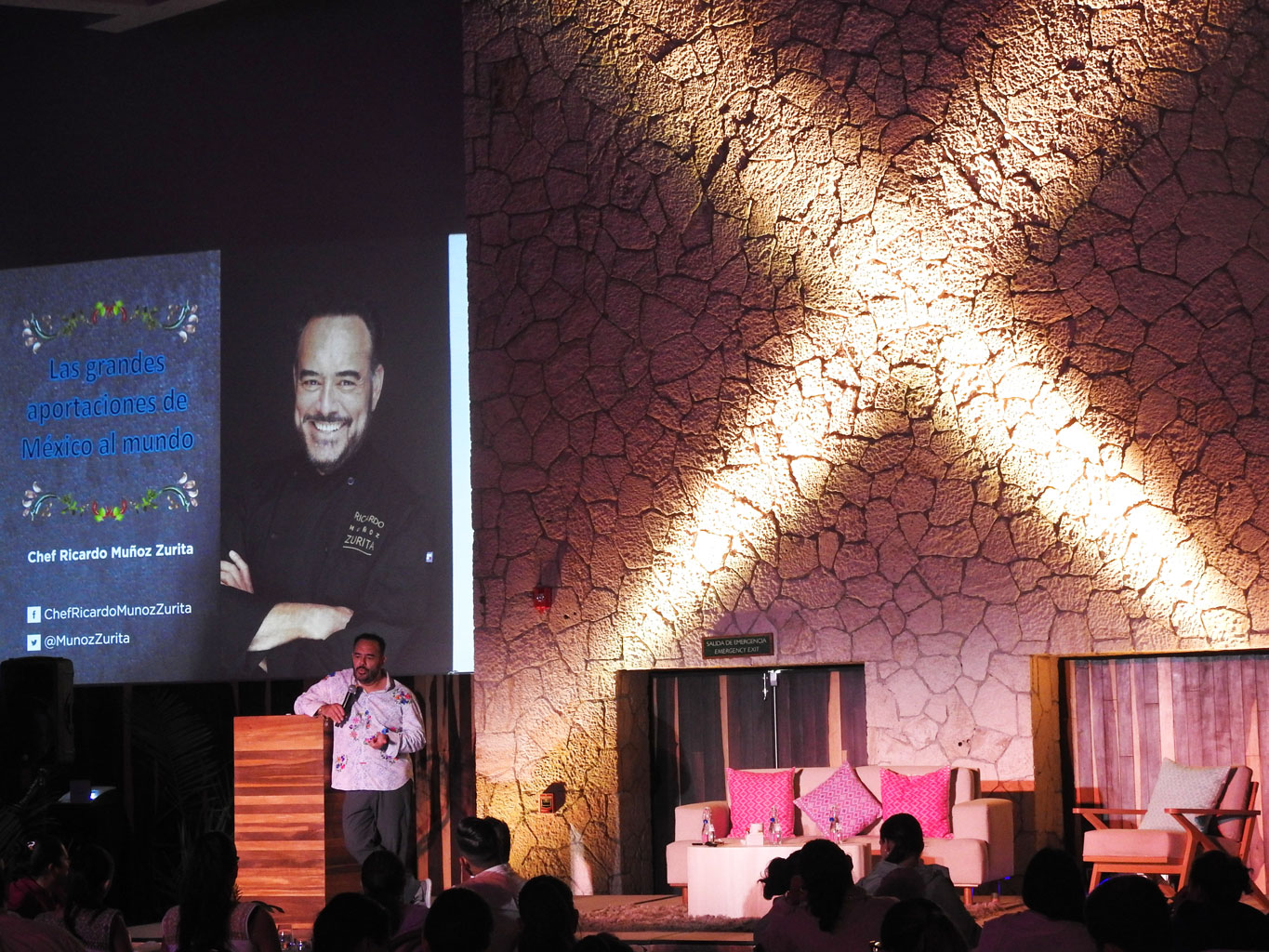 Throughout his professional career, he has earned prestigious acknowledgements, among which the best have been the "Five Star Diamond Award", the "Chef of the Year" award by Club Vatel, the "Human Mind 2010" award by the Discovery Channel, the "Outstanding Veracruz Citizen" awarded by the state government, and the "Fusión México National Homage 2010". 
He will be in charge of two restaurants: Centli, which will offer a culinary landscape of dishes from the southern part of Mexico, and Lumbre, which will do the same with the northern part of the country.  
On another hand, La Casa de la Playa will also boast three sophisticated bars: 
Bodega, a mezcal and tequila brewery that will offer a homage to mezcal, tequila and the festive Mexican spirit. 
Cava, a space dedicated to wine with an exclusive selection, as well as a domestic La Casa de la Playa brand. It also offers a select list of high-quality cigars, that will delight tobacco caterers. 
Sky Bar, a modern outdoor lounge dedicated to fancy cocktails, which will feature an excellent view, drinks and music.