This is Xavage!
Experience our new adventure park Xavage, the only place where you decide how extreme you want to be, with the most challenging water, air and land activities.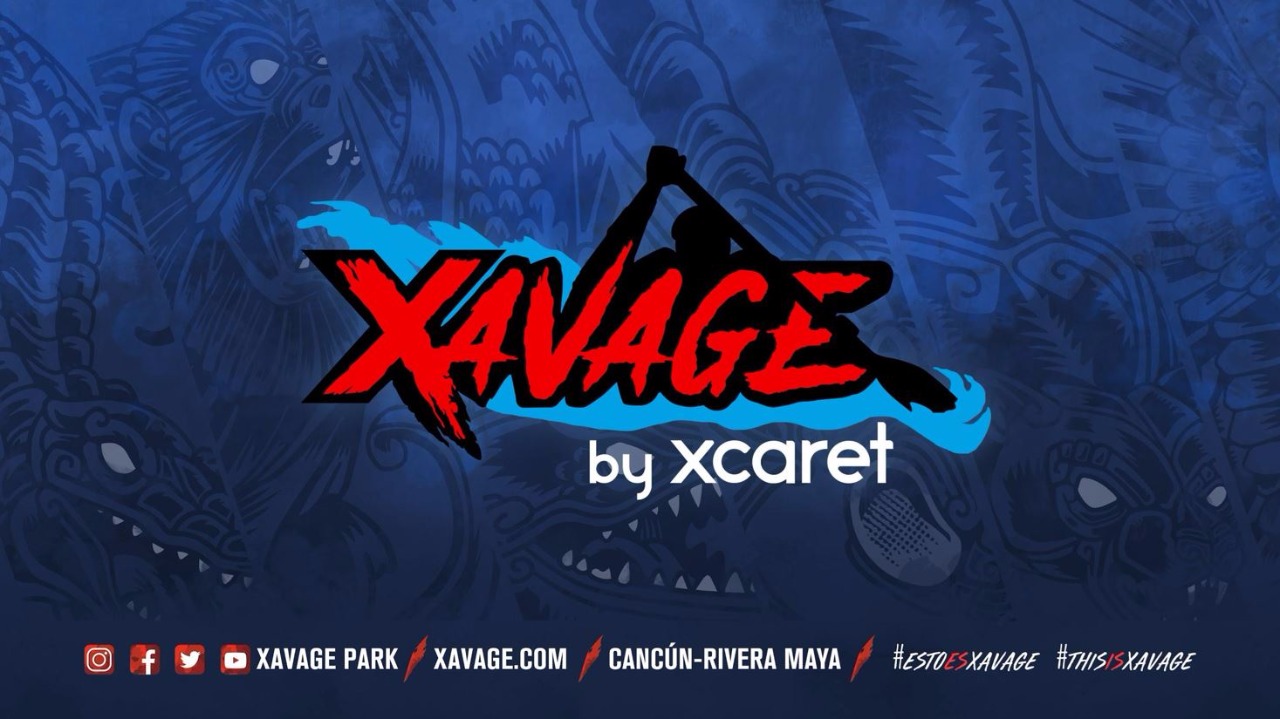 With the recent opening of  Xavage Park, we add to the México Destination Club membership and to the All-Fun Inclusive program of Hotel Xcaret México, a unique park at Cancún and Riviera Maya, which offers six new activities with different levels of adrenalin, and which is also the only park with rapids activities in the destination.
Each of the activities is presented by an animal:
Tough Cubs – Serpent: A place where kids from 5 to 12 years old train to unleash their wild side. With a circuit full of challenging activities like waterslides, bridges, showers and a small pool.
Ultimate Kayaking – Cocodrile: Forget about the easy rides and sail like a crocodile, strong and silent, on an exciting kayaking circuit that will test your skills.
Intense Rope Course- Monkey:  Show your skills and try to deal with obstacles on ropes hanging in the air, with different complexity and height levels.
Fierce Jet Boat- Dragonfly: What you thought was only possible to do at the sea, at Xavage you'll live it with more intensity with the 

nimbleness of a Dragonfly. Enjoy a ride at 85 km/h on through narrow channels and 360° twists.

Hawk – Flight:  It's the moment to conquer the air like a powerful hawk in a 450 meters horizontal zip line circuit at more than 20 meters high.
Rock Crawler – Puma: Feel all the excitement and adrenalin on this extreme journey where you are the one in control. Conquer the four obstacle circuits, where you will show your skills as a pilot in the roughest paths.
Electrifying Rapids – Barracuda: More than a boat ride, descend in a raft down the powerful 3-whitewater rapids and try to tame the stream to test your resistance, coordination, and team work.

Recommendations and Restrictions
Minimum age, 5 years old
Mandatory use of safety equipment in the activities: lifejacket, helmet, seat belts, and harness
Minors must be always supervised by an adult
The use of the facilities is on each visitor responsibilities, we are not responsible for accidents or injuries.
We recomend to use watershoes, closed and confortable
To drive at Puma activity you must be 18+ years old and have a driving license.
Fun Facts about Xavage
Puma vehicles were built exclusively for Xavage
The Intense Rope Course has 4 levels from spider monkey (easier) to Gorilla (hardest)
Intense Rope Course has more than 10 kilometers of cables
The Fierce Jet Boat expells 400 water liters per second
The park has a lot of  Xelfies spots on the circuits, which are associated with the helmet number, so you can have a souvenir from your wildest adventures.
Inside the park you'll find thematic stores, according to the activities with souvenirs.
The park is open daily from  8:30 to 17:00
Did you know…?

Xavage is the only park in the world where lands were recovered from dumps and turned into a park, besides the recovery of flora and fauna
As a  México Destination Club member, you also have special benefits at Xavage, like Xavage Ultimate with 4 extra activities included, 1 food, special areas at the restaurant with the better views, a welcome Xavage Cocktail, and discount at the stores.
Book now your Hotel Xcaret México getaway with your México Destination Club membership, and come to unleash your wild side, improve your skills and enjoy the adrenalin at Xavage.