Upcoming Hotel Xcaret Arte's logotype revealed
Dreaming Is Creating

Very soon, Grupo Xcaret will open the doors of its second All-Fun Inclusive®: Hotel Xcaret Arte. Developing in parallel to Hotel Xcaret México, this new resort will pay full homage to the exquisite and folkloric Mexican art, serving as an embassy for the most representative aspects of our multifaceted culture.
Hotel Xcaret Arte is weaved as a story told between songs and paintings, murals and sculptures, gastronomy and architecture that, altogether, create our identity, sometimes dystopic and surrealist, but always magnificent
In the manifest, the motto "a hotel as art, art as a hotel", stating its purpose to create and live inside the work of art, in being part of everything, creating experiences that were impossible in the past, in an environment of wonder without hurries, magical trips that take us to live art since its inception."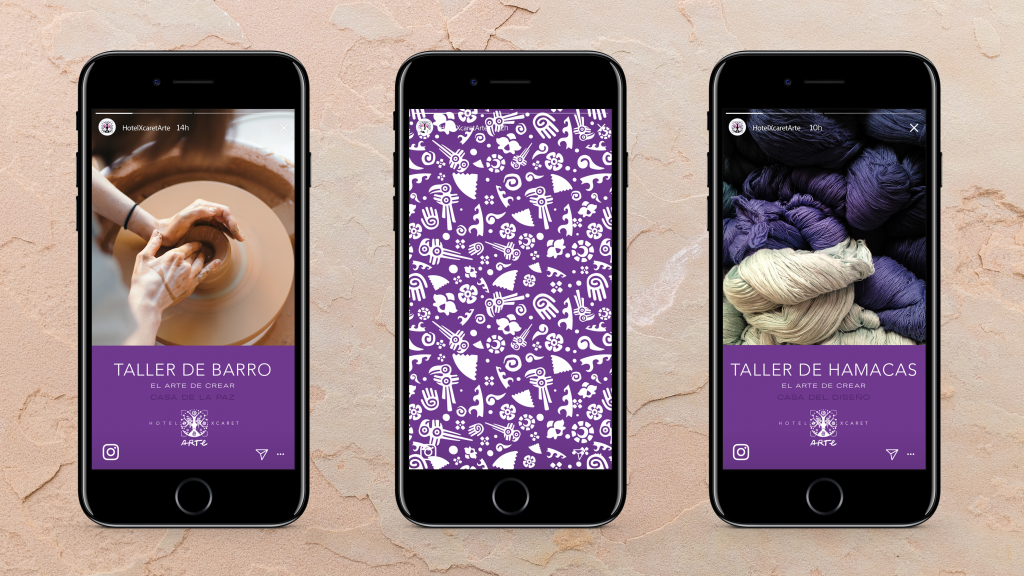 The new Xcaret hotel will feature five houses themed around arts and crafts like painting, knitting, pottery, dance and kitchen, inspired by the original art, the prehispanic legacy of our country and the magnificent natural elements, and will include a workshop with artists and artisans, producing original arts at the moment. With a unique experience, you will be able to participate in the workshops that will be held daily and take a souvenir from your learning.
A few days ago, Grupo Xcaret revealed the official Hotel Xcaret Arte emblem, a logotype that follows the line stablished by Hotel Xcaret México, showing an "X" formed by tree, decorated with illustrations that symbolize each one of the houses and experiences offered by the resort.
You will be able to identify a moon in the upper part as a unifying and ruler element over life, arts and love, symbolizing La Casa del Patrón. In the bottom left part, another small "X" symbolizes La Casa del Diseño, and is a cross-stitched knitting, emphasizing the technique, calm and passion in each fragment.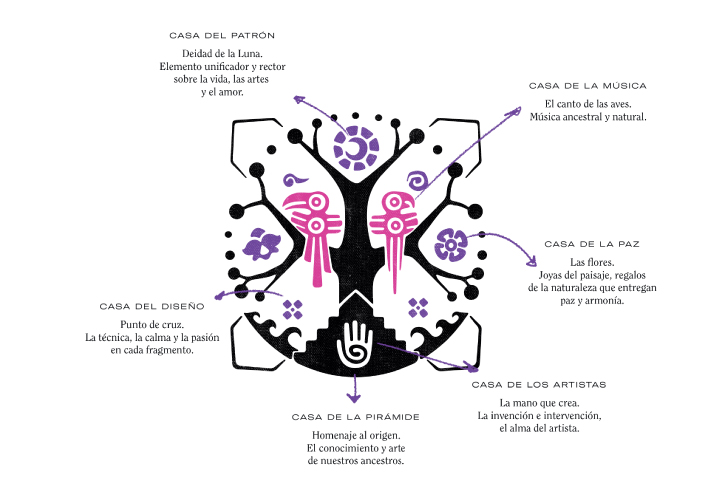 In the bottom part there is a pyramid, from which the tree is born, working as a homage to the origin, knowledge and our ancestor's art. This symbolizes, of course, La Casa de la Pirámide.
Atop the pyramid you will find a hand with a spiral, which reflects the hand that creates, invention and intervention, the soul of the artist, the icon of La Casa de los Artistas.
To represent La Casa de la Música, a pink bird was chosen, resting on a branch in the right part; it is the bird's songs, the ancestral natural music.
Finally, La Casa de la Paz features flowers, landscape jewels, gifts from nature that deliver peace and harmony.
Other amenities that this resort will include are ten restaurants and twelve bars, including four rooftop bars and a nightclub, adding a festive night spirit that is ideal to continue delighting your senses and the best atmosphere in the Riviera Maya.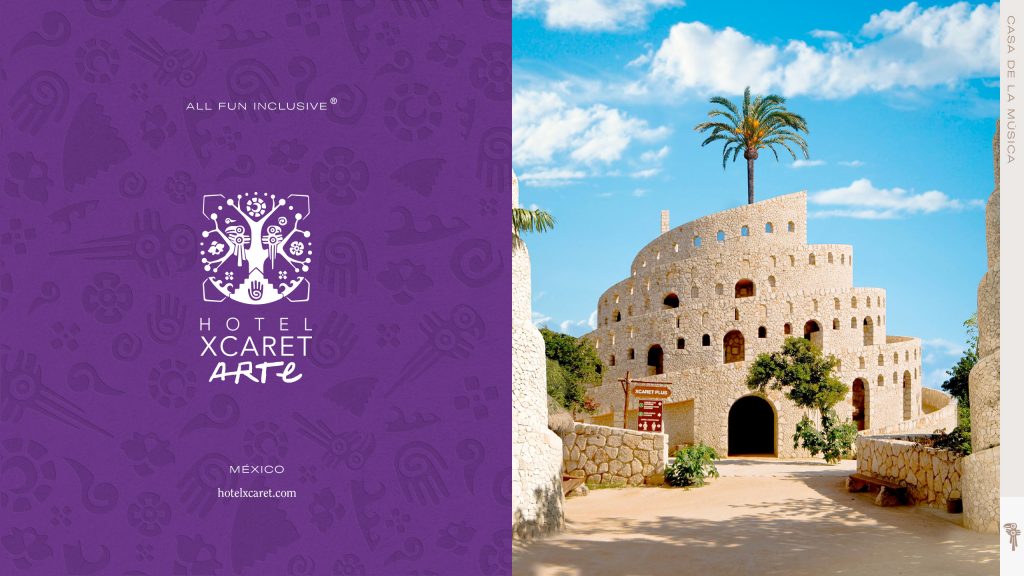 Very soon, we will have more news and updates about the development and opening date for this beautiful resort, so please keep an eye close to our following newsletters.
Engineer by profession … currently in Digital Marketing.