This is how the 2018 Platino Awards for Ibero-American Cinema were lived at Xcaret Park!
Last April 29th, the Gran Tlachco Theater at Xcaret Park hosted the grand event of the 2018 Platino Awards.
With Mexican actor Eugenio Derbez as host, we enjoyed a true party of Ibero-American cinema and television. A Fantastic Woman (Una mujer fantástica), Chilean movie and Oscar® winner as Best Foreign Language Film, was the most awarded movie with 5 Platino Awards, including Best Fiction Movie, Best Director and Best Female Interpretation of the main character for actress Daniela Vega.
This Fifth Edition of the Platino Awards was enlivened with performances by Maná, Malú, Morat, Axel, and rap singers Arkano y Aczino, who put the guests to dance, among which we can mention international figures such as Asier Etxeandia, Sofia Gala, Emma Suárez, Maribel Verdú, Antonia Zegers, Daniel Giménez Cacho, Daniela Vega, Peter Lanzani, Martina Stoessel, Eugenia Suarez, Benjamín Vicuña, Ernesto Alterio and Martina Gusman, who also were responsible for presenting important categories at the event.
"The Platino Awards are the great destination of Ibero-American cinema. A great screen to show our movies to the world!"

Caupolicán Ovalles, Venezuelan producer.
One of the most emotive moments of the night was when Adriana Barraza, Mexican actress, received the special Platinum Honor Award. During her thank you speech she gave recognition to all professors and students of Ibero-American performances: "It's not a fad anymore… we have very prepared people in the film industry nowadays".
If you want to know about all the winners of these awards, you can check them on the official website of the Platino Awards or the TV station website.
Red Carpet
Before the ceremony of the Fifth Platino Awards, the red carpet at Xcaret Park was crowded with special guests, actors and movie stars, who posed for the cameras and gave some words to the press. Some of the stars  on the red carpet were the cast and crew of Cable Girls (Las Chicas del Cable), as well as Jaime Camil, Billy Rovzar and Claudia Álvarez, Daniela Vega, Eugenio Derbéz and Alessandra Rosaldo, and Thanya Lopéz, among others.
At the end of the gala, people were able to enjoy on the stage some of the musicians and performers that day after day present the biggest show in Mexico,  Xcaret México Espectacular, in the same Gran Tlachco Theather.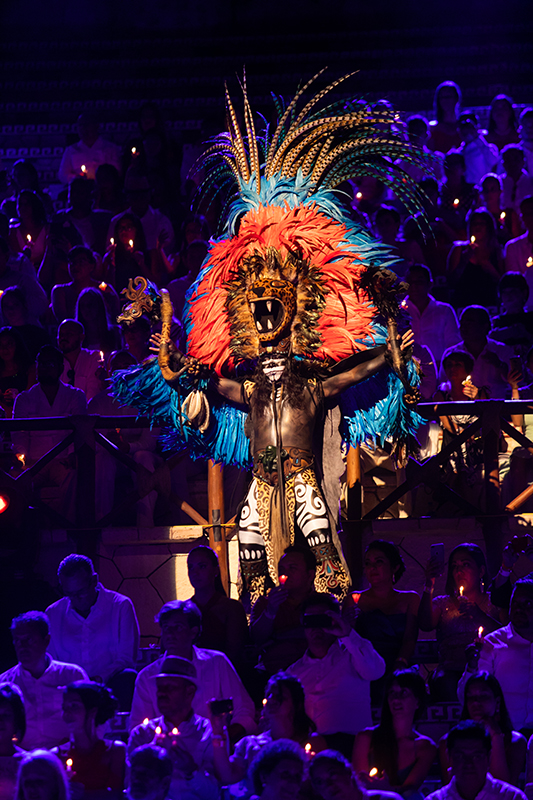 ---
Engineer by profession … currently in Digital Marketing.