Discover the Tailor-Made Experiences that await at La Casa de la Playa
Exclusive moments ready to pamper you Exclusively Your Way
Have you ever wondered who the people are that appear on the platform greeting the audience before the Xcaret México Espectacular show? Have you ever thought of a cenote as the ideal place for an intimate evening? Have you wanted to go beyond the underground trails at Xplor?
The Exclusively Your Way concept will give you access to unparalleled experiences that we have curated with the help of chefs, guides and artists to leave a legacy in your life. As a guest at La Casa de la Playa, you will live extraordinary moments throughout your stay, both in the heart of this boutique hotel and in the Grupo Xcaret parks. We have named this collection of magical moments Tailor-Made Experiences.
Private dinners in spectacular settings
Dinner at the Gran Tlachco Theater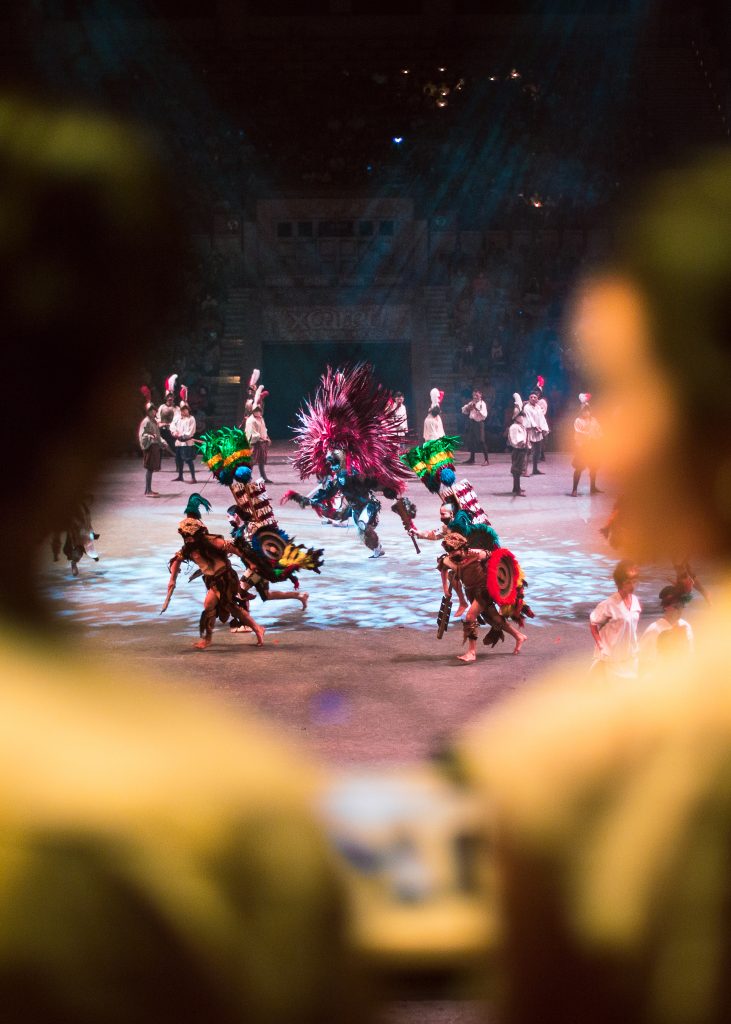 After a backstage tour through the Gran Tlachco theater before the Xcaret México Espectacular show begins, you will turn into our guest of honor with a privileged front row seat, where you will taste a special dinner by Franco Maddalozzo, exclusive chef at Fuego Restaurant.
Private Dinner at Río Azul Cenote
A romantic evening doesn't only happen at the restaurants at Hoteles Xcaret. If you are looking for a unique environment, then what better location than within the Río Azul cenote at Xcaret Park? We spice up the occasion with live jazz music, and by providing our signature service.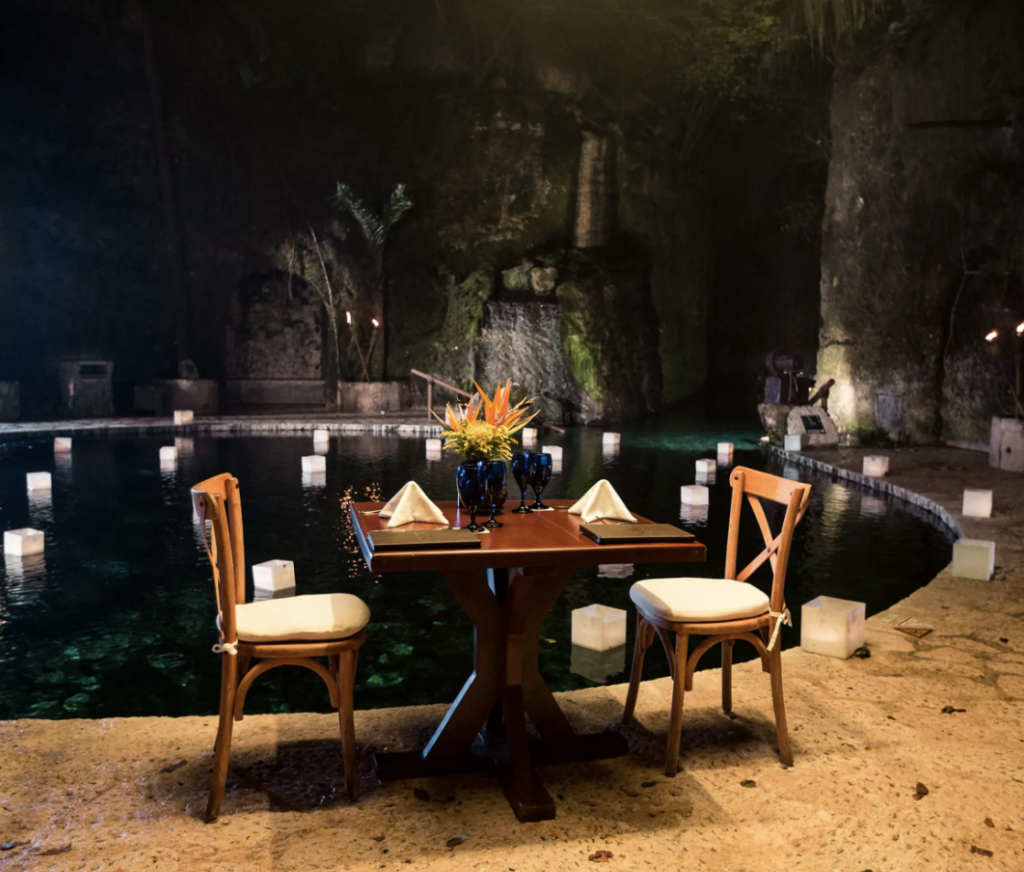 Activities at Grupo Xcaret Parks
Beyond the innovative culinary experiences, La Casa de la Playa also holds surprises that will reconnect you with nature in unique and incredible ways.
Xpeleo
On this exclusive tour, you will go through near-virgin caverns at Xplor Park, under the guidance of experts and protected with the necessary security equipment for a safe adventure underground.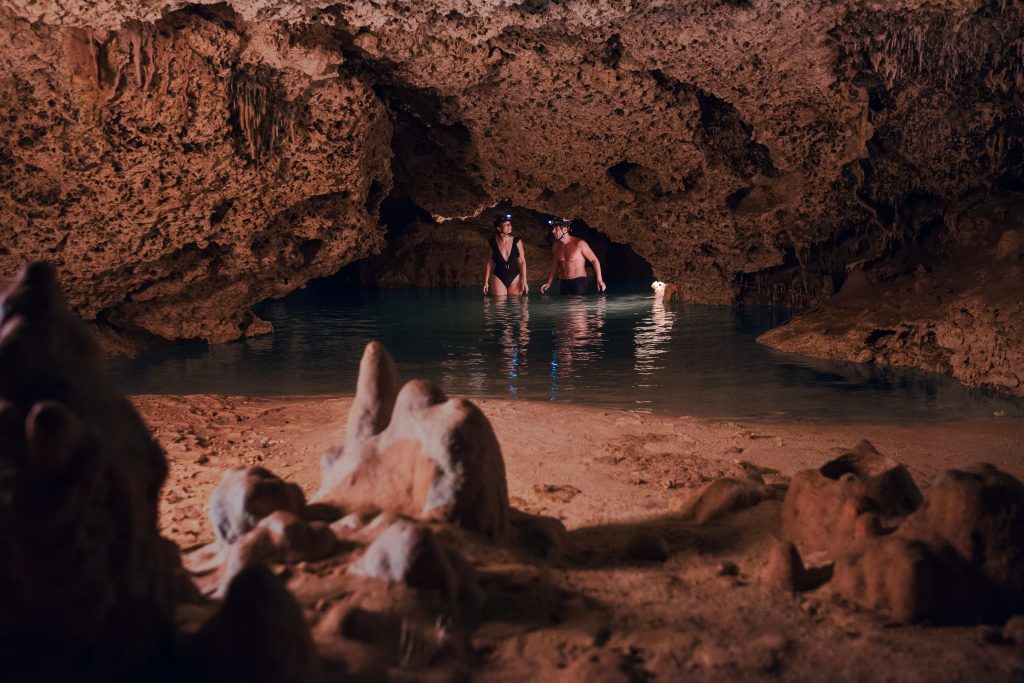 Purification and New Being Ceremony
Relax your mind and purify your soul through a series of emotional rituals designed to release you from stress and reconnect you with your heart, surrounded by the exotic landscapes of Xel-Há Park, a natural wonder where you will find the perfect scenarios for a unique postcard.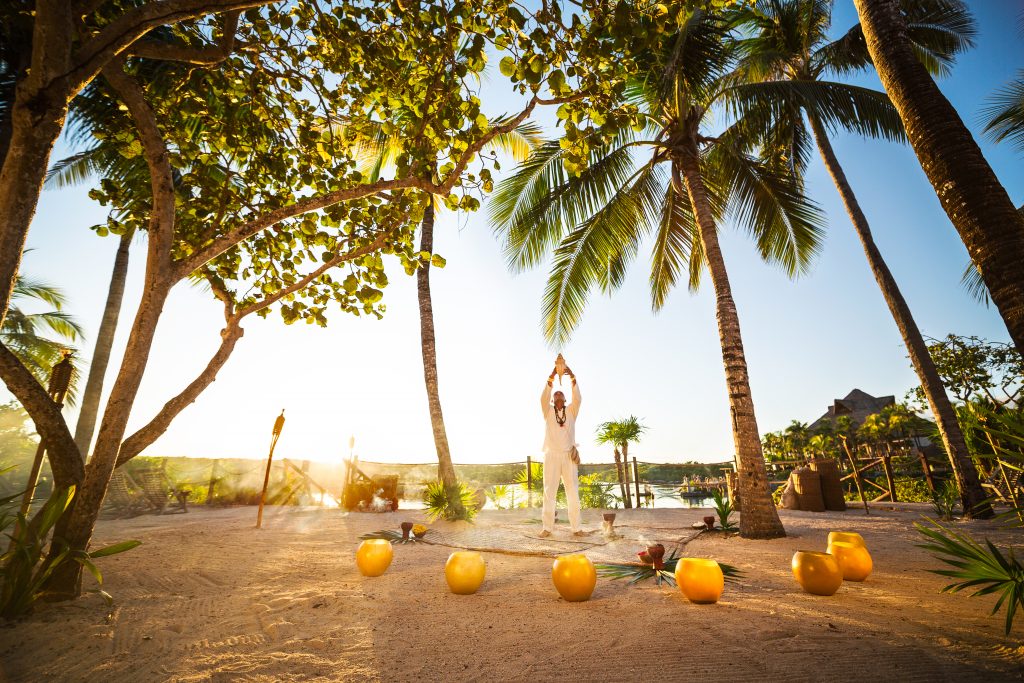 Other Extraordinary Experiences Available
Private dinner at Pueblo Maya Islet
In an exclusive access area within the Hoteles Xcaret complex lies the Pueblo Maya, where an islet awaits you to serve as the setting for a spectacular dinner accompanied by traditional music from the Yucatan Peninsula.
If you already know the hospitality and amenities of Hoteles Xcaret and think you have tried it all, a new concept of sustainable luxury awaits you at La Casa de la Playa, through these and other exclusive experiences, almost private, with the permanent assistance from a butler (who will also help you plan your stay) and transportation in luxury cars or SUVs.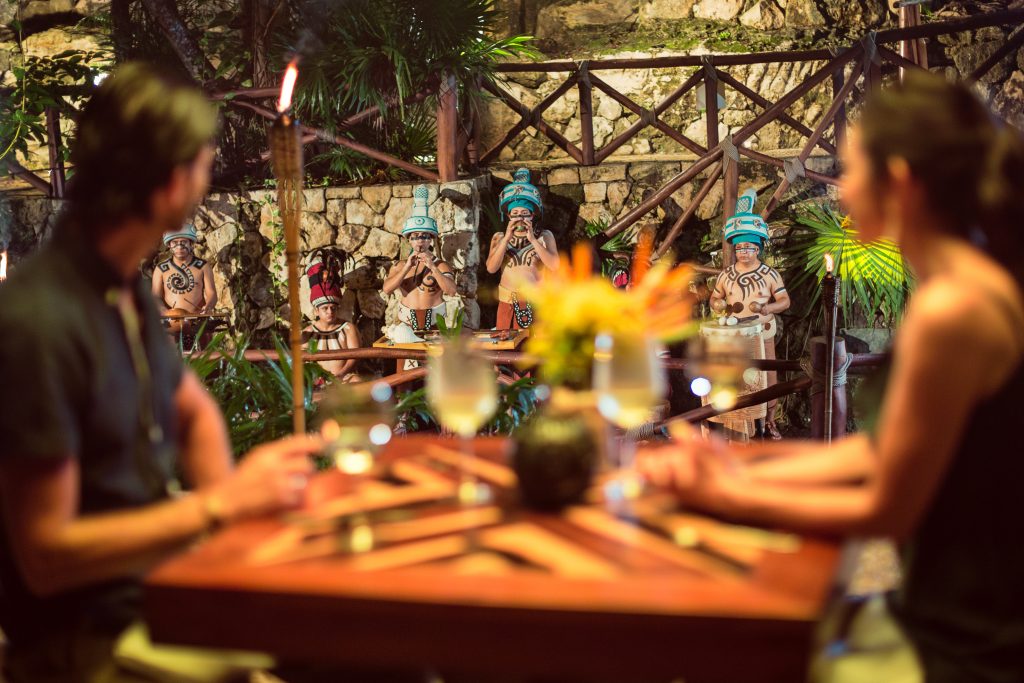 Do you want to take your Mexico Destination Club benefits to the highest level? The Blue Diamond membership gives you exclusive benefits at La Casa de la Playa. Talk to your Concierge on your next visit to learn more about this new level of membership.