Hotel Xcaret Mexico's grand reopening with a 360°Xafety
Learn about our new protocols made to guarantee your fun and safety
During the weeks we have spent in the distance, we have received multiple signs of affection from our members. From sharing their photos in social networks, being with us during the broadcast of the Xcaret México Espectacular show, to being in touch with our personnel to plan your next visit and caring for us.
Following the official recommendations, we are ready to welcome you back home, following a phased calendar to provide our members with a fascinating vacation, starting with the reopening of Xcaret Park and Hotel Xcaret México.

This phased reopening, with limitations in visitor capacity to keep the social distancing among our visitors, will allow us to offer the All-Fun Inclusive® to all our members and care for them as they deserve within Hotel Xcaret Mexico's premises.
We are willing to give you a warm welcome with open doors both in our resort and in our Parks, in a safe and responsible manner, and so, we will follow the instructions from the World Health Organization and the Mexican government, as well as the protocols created to maximize the fun and hygiene.
Among the actions that will be implemented during the reopening of our business units and until further advice, are the use of 50% of the total capacity in our transportation units for our guests and members, as well as a sanitization procedure each time a new trip begins. Furthermore, the transport features: Antibacterial Gel, disposable tissues, Infrared thermometer, Atomizer with disinfectant, absorbent paper.

Regarding our airport transportation, our members will be presented with a health kit that has a personal face mask and hand sanitizer. These items are necessary to board, while our staff will be taking the temperature and disinfecting the shoes of each of our guests.
Once in the hotel, our coworkers will retrieve the luggage from the bus and will sanitize it with environmental-friendly chemical products before taking it to your room.
If you choose to arrive by car and discard the Hotel's transportation, the health kit and the welcome protocols will still take place upon your arrival to the resort.
During the check-in process, we will keep our social distancing measures, all bracelets will be disinfected before being set, as well as the luggage carts. Besides, our coworkers will be ready to assist you at any time and provide the necessary instructions.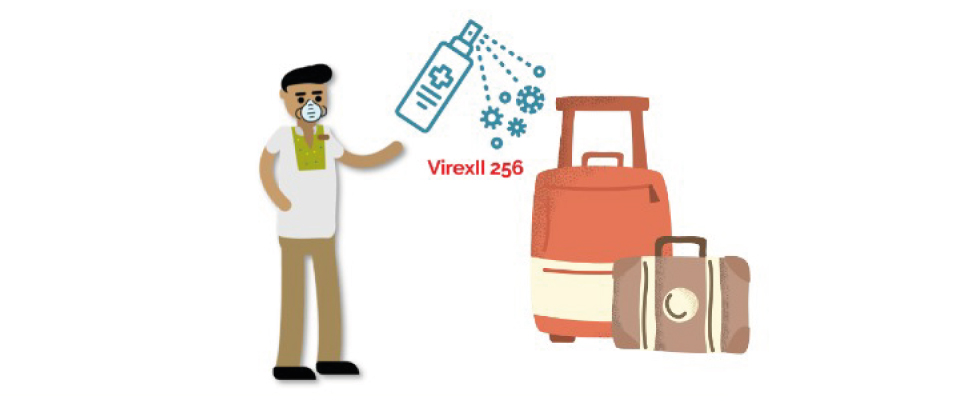 If you want to learn more about our 360° Xafety protocols, we recommend you watch the following videos:
We are doing everything in our hands to guarantee your fun and safety, and we need that all of our members and visitors do their part to focus on a safe and healthy vacation.