La Vecindad Santanera, the stellar concert at the next Festival of Life and Death Traditions
Enjoy preferential seating for this event, a fusion between two Mexican music legends
Grupo Xcaret begins preparations for the new edition of the Festival of Life and Death Traditions, and enthusiasm for this great event soars with the announcement of La Vecindad Santanera, a project comprised by members of La Sonora Santanera and La Maldita Vecindad, appearing in gala concerts.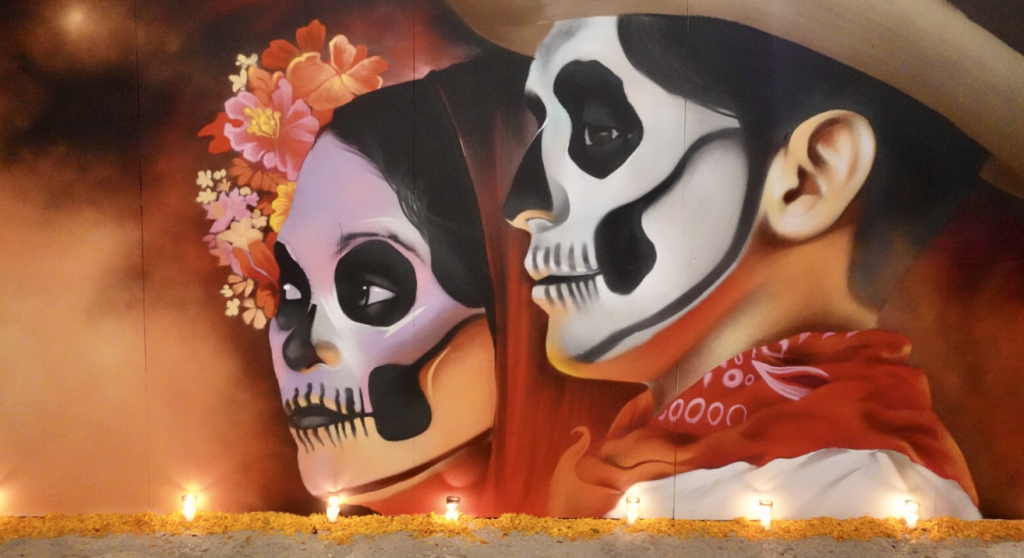 La Vecindad Santanera brings together two iconic music groups in Mexico
Although in its beginnings in the eighties, the music of La Maldita Vecindad y los Hijos del Quinto Patio was classified as Mexican rock, there were also elements of merengue or danzon, taking inspiration from the Mexican essence, paying homage to Juan Gabriel, Armando Manzanero or José José. Songs like Pachuco, Kumbala and Don Palabras would immortalize them, transcending gender barriers and reaching millions of people throughout Latin America.
La Sonora Santanera has been going around for more than seventy years, in Mexico City in 1955. With unique rhythms influenced by danzon, mambo, bolero, rumba, chachacha and cumbia, the concept was created by Carlos Colorado Vera, musician and trumpeter from Tabasco, who died in 1986 in a car accident on the way to a presentation in Aguascalientes. With his widow's blessing, the rest of the members would continue the project. Songs such as La Boa, El Muñeco de la Ciudad, Bomboro Quiñá Quiñá, El Ladrón and Luces de Nueva York cemented them not only as one of the most successful bands in Mexico City, but also as a reference to the entire country's identity.
La Vecindad Santanera emerged in 2019, after the celebration of the sixtieth anniversary of La Sonora Santanera, when Roco Pachukote, vocalist and original member of La Maldita Vecindad, was invited to perform some of his most iconic songs. Show after show, the project was consolidated until it formally merged both bands' talent on October 29, 2021, when they began a ten concerts tour.
"More than a tour, it is a celebration of life, meeting again with our audience after such an aggressive process for humanity. The concert was a great opportunity to value and celebrate that we are still here doing what we love so much", said Gilberto Navarrete, leader of La Sonora Santanera, in an interview for Crónica Escenario, at the beginning of the tour.
Enjoy a preferential seat at the gala concert
With a plethora of activities available throughout Xcaret Park, the Festival of Life and Death Traditions will be held from October 30 to November 2, 2022, both at Xcaret Park and Hoteles Xcaret with selected special events, and tickets will go on sale August 29.
Although you have unlimited access to the Festival itself as part of the All-Fun Inclusive concept, the gala concert has a separate cost. However, México Destination Club will provide preferred seating for you and your loved ones when you purchase your tickets, so you won't have to worry about finding a good spot. https://www.instagram.com/tv/CV0luT1jy-T/?utm_source=ig_web_copy_link
If you wish to attend the gala concert on November 1 or 2, please call the Member Services Center or via the Excursion Travel website. We have 150 available spaces starting on August 29, until October 17. After that date, the spaces will be opened to the general public.