Second Photography Contest
México Destination Club and Muluk Spa invite you to participate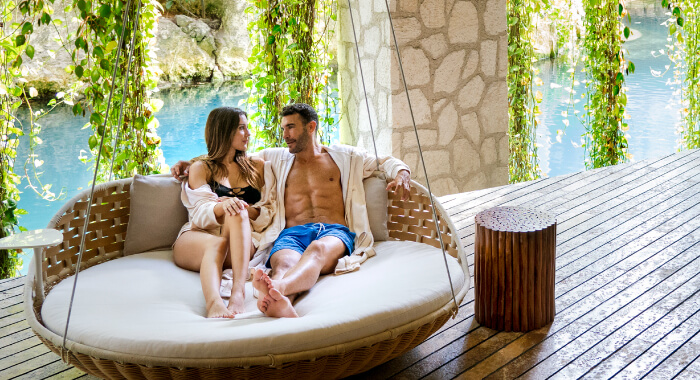 GENERAL INFORMATION
To enter the contest, upload a photograph to our Facebook page of the Muluk Spa & Wellness outdoor areas at Hotel Xcaret México that symbolizes your experience at the Spa.
The photo must have a brief narration of your experience and the hashtag #MexicoDestinationClubEnMulukSpa and tag Muluk Spa
In order to obtain the prize, the participant must be a verified México Destination Club member.
There will be only one winner, who will obtain a certificate for an 80-minute massage for two people.
The winner will be decided by a committee formed by México Destination Club marketing executives as well as Muluk Spa executives.
The final decision by the committee will not be subject to appeal.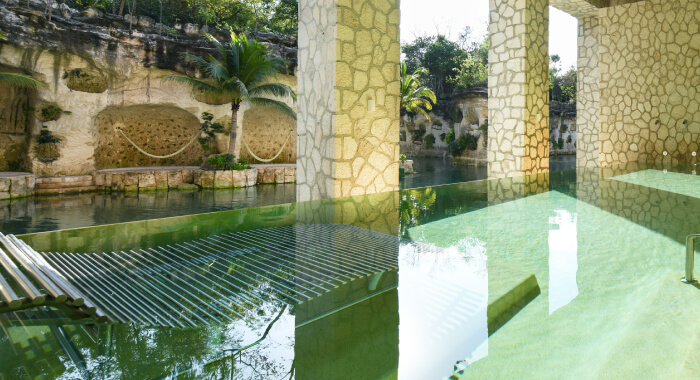 TERMS
Every México Destination Club member with an active membership and up to date with all due payments may enter.
The photos must be uploaded at the México Destination Club Facebook Fan Page starting on February 14 at 00:00 h until February 29 at 23:59 (EST).
The winner will be posted on our Facebook page and contacted via email on March 8, 2021
To obtain the price, the winner must confirm their México Destination Club membership number.
México Destination Club holds the right to disqualify and delete any photo or commentary that may be offensive or that does not meet the contest basis.
The photographs must be original productions made by the member. No stock images allowed.
Workers from México Destination Club or any of Grupo Xcaret's business units or subsidiaries are forbidden from participating.
The topic is open as long as the photos are shot in the Spa's outdoor areas. No photographs taken inside the therapy cabins, bathrooms, dressing rooms, sauna or indoor areas.
The photos can only be posted by the membership's title members or beneficiaries.
The certificate will be sent directly to the winning Member's account and will be valid through 2021.
By participating, members relinquish all the image's rights to México Destination Club, who may use for the purposes chosen by the company, including, but not limited to Grupo Xcaret's posts.
México Destination Club (Talento Turístico Corporativo, S.A.P.I. de C.V.) will own all of the material's copyrights and other intellectual property rights.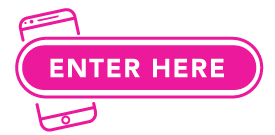 TERMS AND CONDITIONS
This certificate is valid for one 80-minute massage for two people.
This certificate will be valid throughout 2021, for your next stay at Hotel Xcaret México.
It is mandatory to book your treatment directly at Muluk Spa & Wellness at Hotel Xcaret México.
Bookings are subject to availability at Muluk Spa & Wellness at Hotel Xcaret México.
The certificate is personal and non-transferable, it cannot be exchanged for cash and cannot be applied to other promotions.