Pre-arrival letter, an essential step to design your vacation experience
Filling out this form will prove very useful to get the most out of your vacation
During 2020, our 360° Xafety protocols include reducing our indoor capacity to a total of 30%. Although this does not represent a major inconvenience for your vacation experience – due to the fact that our facilities have big open spaces – please notice that space reduction is also conducted in food establishments, including restaurants and bars at Hotel Xcaret México.
Now more than ever, as a México Destination Club member, it is essential to fill out your pre-arrival letter, sent from our Member Services Center.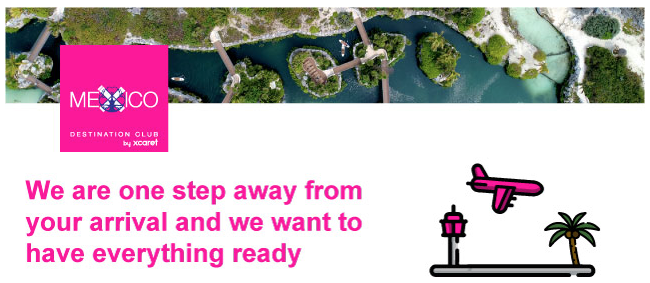 This document is sent from the email address dxatsocios08@mexicodestinationclub.com, please fill out the form asking for essential information regarding your trip, which will help us book you at every service to guarantee the best All-Fun Inclusive® experience as follows:

By having your flight itinerary, including date, arrival time, airline, names and number of passengers, we will book your seats for the transportation which will await you at the Cancun International Airport to take you to Hotel Xcaret México.

Regarding restaurants and bars capacity at the resort, seat bookings will be guaranteed. Even though the only restaurants that require a reservation are Xin-Gao, Las Cuevas and Teatro del Río, our members will be able to guarantee their dining experience.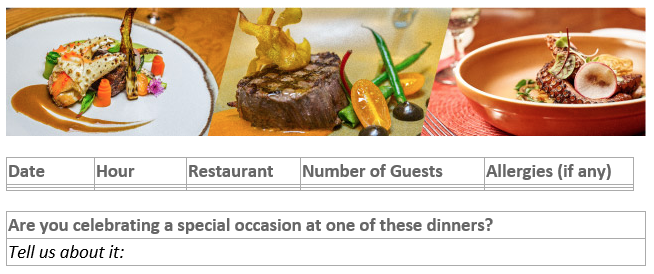 If you are celebrating a special occasion, or if you would like us to arrange a surprise for your partner, family or friends, you may write your request at the bottom part of the dining section. S
Since transportation space is limited, we suggest you book your seats for transportation to Parks and Tours.
If there is a special event for which you require assistance, you may leave a comment in the last section, we will be happy to help you comply. Please keep in mind dozens of magical corners within Hotel Xcaret México may be the perfect setting for a marriage proposal or other wonderful surprises.

Take control of your vacation, sort out your schedule and make the most out of every instant in an extraordinary All-Fun Inclusive® experience.
Engineer by profession … currently in Digital Marketing.