NatGeo chooses Xcaret as first program of "Destinations"
National Geographic (NatGeo), the TV channel, specialized in documentaries about scientific exploration, history, nature and culture, selected Xcaret Park, to host the first program of their new serie "Destinations".
During the promotion of the new serie National Geographic invites their audience to discover "one of the most fascinating places in the world, where perfection y part of the daily activities", alluding to the program hosted by  Ana Claudia Talancón, who was born in  Quintana Roo,  and rediscovers "with other eyes" her born town.
In their style,  NatGeo had an amazing production to get the most spectacular footages on natural backgrounds.  "NatGeo takes you to a place where everything is possible" remarks the advertising of the show.
We satisfied the travelers goal: don´t know where we go, but we find ourselves.

Ana Claudia Talancón
We are proud that  NatGeo selected Xcaret as protagonist of their serie  Destinations,  commented about the President of  Grupo Experiencias Xcaret, Miguel Quintana Pali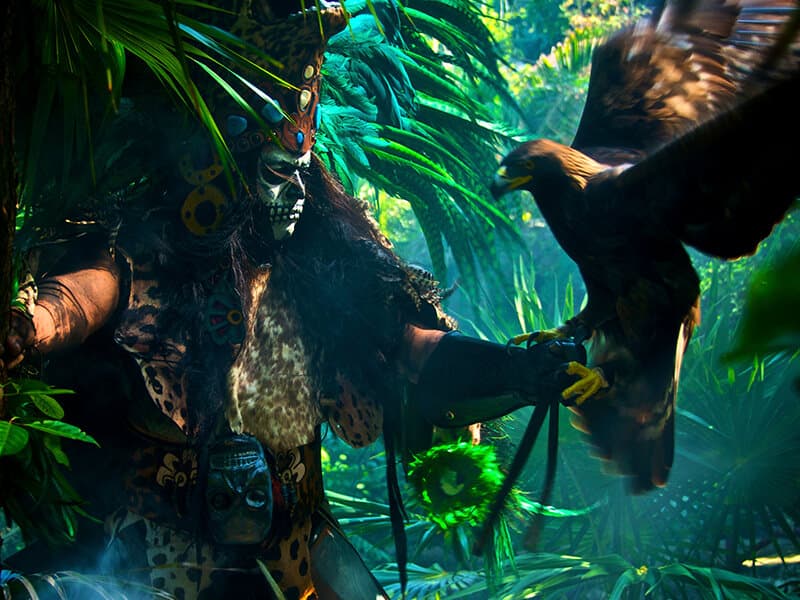 Travel, learn, know your country first, and then the rest of the world, so when you come back you'll see that like Mexico there is no other.

Miguel Quintana Pali, Grupo Experiencias Xcaret President
Sunday, June 17th, at 20:00 (Mexico Standard Time) the episode with Ana Claudia Talancón, was viewed by very first time 
ABOUT EXPERIENCIAS XCARET
Grupo Experiencias Xcaret is an organization, leader on sustainable tourism recreationes. A 100% mexican company specialized in offerin unique and unforgettable experiences, exceeding expectations with high quality services and products. Operates  Hotel Xcaret México, first property All Fun Inclusive in the world; the most emblematic parks in Cancun and Riviera Maya:  Xcaret, Xel-Há, Xplor, Xplor Fuego, Xoximilco and  Xenses,  Xenotes tour, and excursions to the archeological zones in  Yucatán, with the  Xichén brand.
ABOUT  HOTEL XCARET MÉXICO
Recently opened, on December 2017, with architectural details and Eco-Integrator design, with simple lines integrated to the natural scenarios, luxury amenities that will not let you go.  Hotel Xcaret México is the first step to create a unique world destination, with entretainment, nature respect, gastronomy and access to the best parks.
Each one of the spaces are planned to integrate the nature, guests and activities.
With 900 rooms, on different buildings called  "Casas",  Hotel Xcaret México honors the mayan zone. Each "Casa" is represented by an universal element, also based on mayan culture: Spiral, Wind, Water, Earth and Fire.
A new concept on hospitality,  Hotel Xcaret Mexico,  the meaning of All-Fun Inclusive®.
Source: Grupo Experiencias Xcaret Press Room
---