Benefits of creating and using your account on our website
From the moment you become a México Destination Club member, we contact you to stress the importance of creating your account in our website www.mexicodestinationclub.com.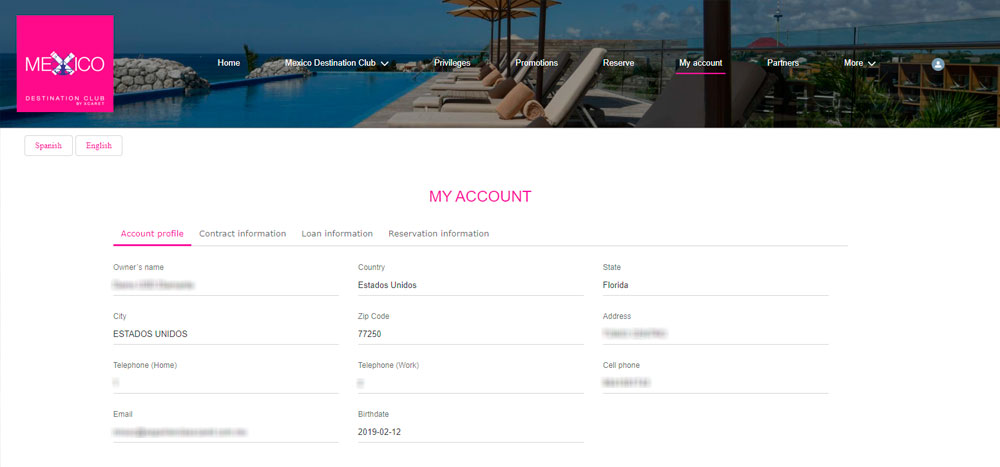 Upon logging to your personalized profile that is located in the "My Account" section, you will be able to access all the information regarding your membership such as your profile, contract information – including cost and payments -, financing information – where you can check your payments, monthly costs and other details – and information about the bookings you have made at Hotel Xcaret México.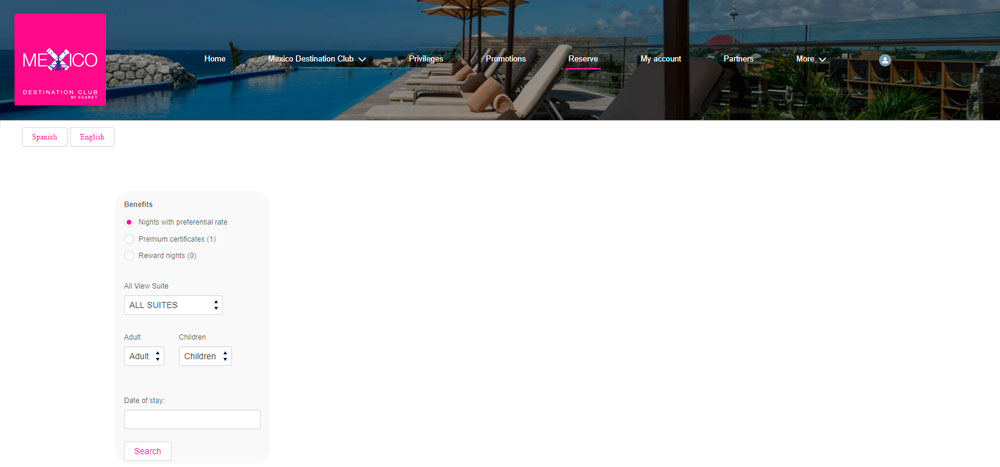 In the "Reserve" section, you'll have the opportunity to book a suite at Hotel Xcaret México with a simple procedure that is explained in this video. Also, you can download your seasonal calendar. Finally, you'll find the User's Guide, with the general guidelines for using your membership.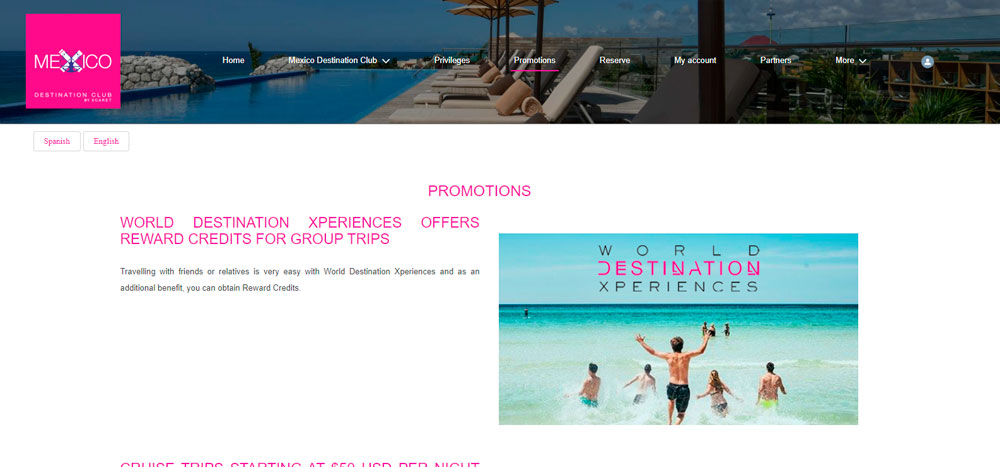 We cannot skip the "Promotions" section, where you'll find all our offers and special discounts updated every month, so you can take advantage of your membership's benefits.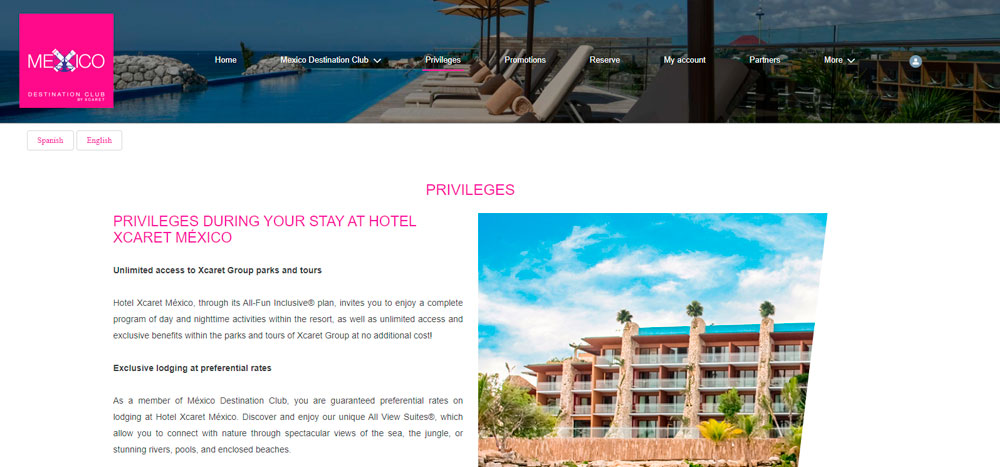 Our Privileges section shows all the benefits that you can enjoy both in and out Hotel Xcaret México, like your preferential rate, X Lounge access and more. You can also check your exclusive discounts at the Parks and stores of Grupo Xcaret.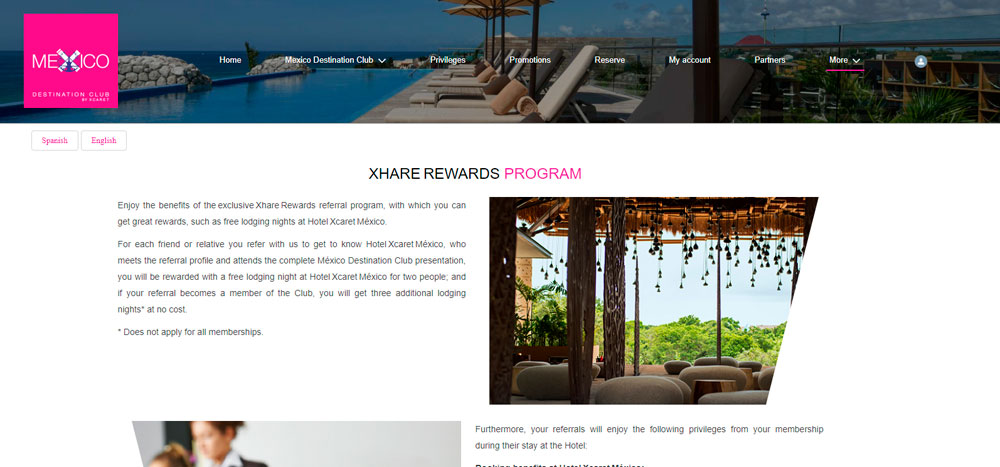 The Xhare Rewards Referal program allows you to refer your friends and family with us to visit Hotel Xcaret México and attend the presentation about the benefits of México Destination Club. Just fill the form and get a free night if your referral purchases a membership from us.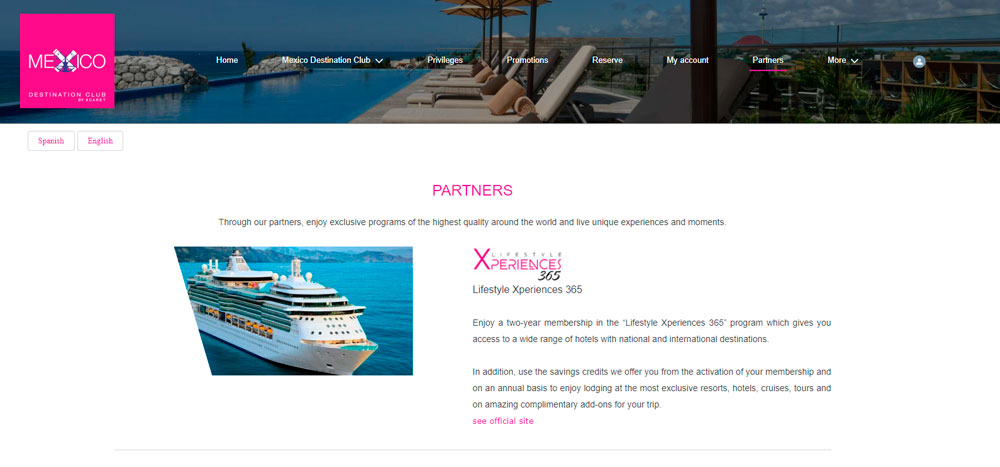 Visit the "Partners" section to learn more about the services and products offered by our partners, visit their websites to take advantage of the offers and exclusive destinations included in your membership.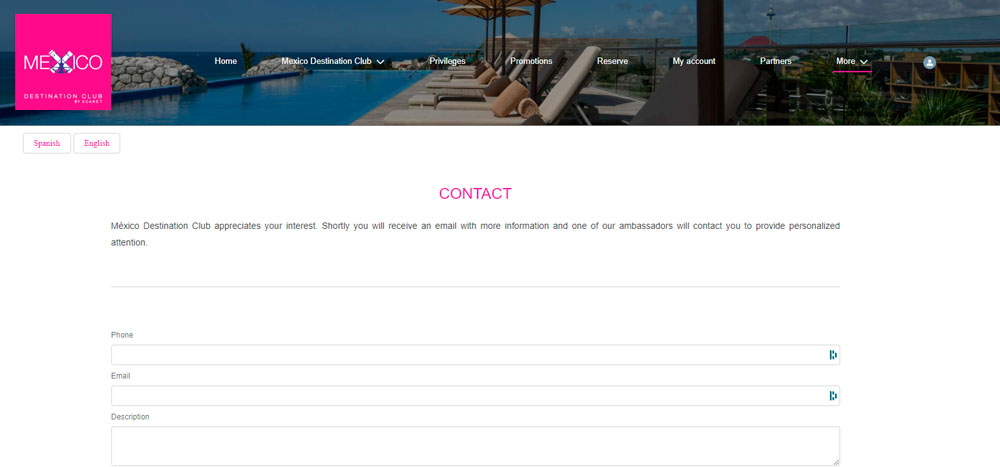 Also, our website features the most relevant information about México Destination Club, Hotel Xcaret México and the Parks and Tours included in the All-Fun Inclusive® program. Feel free to contact us, one of our executives will review your comments and will answer your questions or will help you to make a pleasant visit of your vacation experience.
Leave your concerns at home and let us serve you as you deserve.
Finally, review our FAQ section, clarify your doubts, learn more about the membership, and if you still have questions, our executives are waiting for your phone call.
Remember, your safety is the most important for us. Verify in our website any offer or promotion, and sleep pacefully while knowing that all the data you share with us will be protected with the highest levels of informative security.
Engineer by profession … currently in Digital Marketing.